Need a bullfighter? Call Tyson Peterson, Toronto, SD: I have been to the Sankey Rodeo School and worked with Jerry Norton and Bennie Patrick. I would love to do some rodeos in South Dakota. My number is 605-690-3498 or e-mail me at tyson.peterson@mnsu.edu.
State Qualifiers: Looking for a place to stay while attending the High School Rodeo finals in Belle Fourche or anytime for that matter? We have just the place for you. JC Stage Stop B&B Resort, a new business appx 11 miles west of Belle Fourche on Hwy 34 (1 mile into Wy). We have a 2 bedroom bunkhouse with queen beds (bedding furnished), a fully equipped kitchen and bathroom (linens furnished), a grill and patio furniture under a covered patio. We have 8 full hookup RV sites on concrete pads with picnic tables, grill and lantern stands along with 10 covered stalls and 2 uncovered pens, plus a round pen and saddle racks on the hitching posts to ease saddling and unsaddling your horses. We also have 6 sleep cabins (bedding furnished) with air/heat units, a gas grill, patio or deck, picnic table and chairs plus 3 B&B rooms with queen beds, rustic decor, private bathrooms, flat screen tvs and breakfast served in the morning. For more information and pictures go to our website: jcstagestop.com
HORSES FOR SALE
Horses For Sale: 10 head to pick from! AQHA geldings and mares ages 2-8 years old. Lots of color and conformation. Four to eight year olds riding great and being roped on. Located in Stephenville,Texas. Transportation available to South Dakota. Please call 605-223-3172 or 605-280-0439 for details and prices.
For sale at all times: Dogging and Hazing horses. Steers and arena to try. Call Allen Good 605-462-6290.
MISCELLANEOUS
Ote Berry Jr. Steer Wrestling World Championship Qualifier
May 9, 2018, Silesia, MT
Click here for details...
12th Annual Melvin-Swanson-Halligan Memorial Steer Wrestling
June 12, 2018 at the Sutherland Arena, Sutherland, NE
10:00-1:00-All Entries (Junior High must be entered by 12:30 pm)
1:00-Junior High Steer Wrestling (3 for $50.00)
1:30-19 and Under Steer Wrestling (3 for $100.00 and $100.00 fee for Ote Berry Junior Steer Wrestling Qualifier, may enter twice)
2:30-Cowboy Introductions
3:00-Memorial Steer Wrestling (3 for $300.00)
More information at http://www.nebraskasteerwrestlingmemorial.com/
First Annual Miss Black Hills Roundup Queen Pageant
June 29, 2018, Belle Fourche, SD
Click here for details...
Western Oklahoma State College in Altus, OK is pleased to announce the hiring of Jess Tierney as the new rodeo coach. Western has a long history of success in the arena and believes that the new partnership with Tierney will continue the winning tradition. Student athletes interested in the program can contact Coach Tierney at 605-430-7235 or jesstierney52@gmail.com. For more information about Western visit www.wosc.edu.
COME RODEO WITH UNIVERSITY OF NEVADA, RENO RODEO TEAM! Reno the biggest little city in the world. Sits east of the Sierra mountain range and Lake Tahoe. Reno includes beautiful surroundings with all types of weather and outdoor activities to explore with a modern twist. Close to the university and affordable living. Reno is home of the Reno Rodeo and first class venue for many top rodeo/horse event competitions. Click here for more information.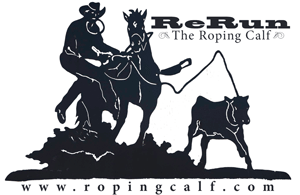 Introducing ReRun the Roping Calf. ReRun the Roping Calf is the only calf in the world that can be run again and again and never gets tired. At a fraction of the cost of live calves you just canít go wrong with ReRun the Roping Calf! Call Frank at 1-888-451-2260. Please visit our website for more information and a video of ReRun in action. www.ropingcalf.com.

Horse Insurance: Full mortality including theft insurance & emergency colic surgery. Major medical insurance, surgical insurance, stallion insurance (accident, sickness & disease), farm & ranch package. Main Insurance, Marlin Main (605) 892-4543 or Steiger Insurance, Michael Steiger (605) 845-7923. Representing several companies. Call for a FREE quote!
For Sale: New, Factory-Refurbished & Used Cameras. Mostly Point & Shoot 35mm (a few APS) Zoom lens. Easy to use - below wholesale prices. Johnny Skogberg, 835 Fairview Drive, Belle Fourche, SD 57717. (605) 723-3015.