Partner Needed: William Cook is looking for a team roping partner in the SW region. I am a heeler looking for a header. I am from New underwood SD. 858-4483.
Partner Needed: Tristan Hunter is looking for a Southwest Region Team Roping Partner. He is a Jr. in High School, can rope both ends, is willing to make arrangements to practice and go to a few clinics together. Serious inquiries only please. 308-665-5301
Need a bullfighter? Call Tyson Peterson, Toronto, SD: I have been to the Sankey Rodeo School and worked with Jerry Norton and Bennie Patrick. I would love to do some rodeos in South Dakota. My number is 605-690-3498 or e-mail me at tyson.peterson@mnsu.edu.
HORSES FOR SALE
For Sale: *** All Around Horse ***
17 Year Old Quarter Horse. All Around horse for sale to a good home. Rocky would be an amazing addition to any rodeo family with a passion for roping. He has been used mostly for Breakaway Roping, Goat Tying and Tie Down Roping but has also done Ribbon Roping, Barrel Racing, Team Roping (Heeling) , won the Horsemanship in the ND High School Queen contest, and was voted ND High School Rodeo Horse of the Year two years in a row. He qualified for National HS Rodeo Finals 3 times with 3 different kids and most recently finished 5th in the world in Tie Down Roping. Click here for photos and more info.
For Sale: Badger; 22 year old gelding. Registered quarter horse. Used for calf roping, breakaway roping and team roping. Great for a beginner roper. $2,000. Contact Sandy Buchholz at (605) 347-1353.
Horses For Sale: 10 head to pick from! AQHA geldings and mares ages 2-8 years old. Lots of color and conformation. Four to eight year olds riding great and being roped on. Located in Stephenville,Texas. Transportation available to South Dakota. Please call 605-223-3172 or 605-280-0439 for details and prices.
For sale at all times: Dogging and Hazing horses. Steers and arena to try. Call Allen Good 605-462-6290.
MISCELLANEOUS
13th Annual Melvin-Swanson-Halligan Memorial Steer Wrestling
June 11, 2019 at the Sutherland Arena in Sutherland, Nebraska.
19 and Under Steer Wrestling in conjunction with Ote Berry's Junior World Finals Qualifier. 3 for $100.00 and $100.00 to enter Qualifier.
Begins at 1:00 p.m. Enter from 10:00-1:00 p.m.
For information contact Dru Melvin at 405-808-9015.
Western Oklahoma State College in Altus, OK is pleased to announce the hiring of Jess Tierney as the new rodeo coach. Western has a long history of success in the arena and believes that the new partnership with Tierney will continue the winning tradition. Student athletes interested in the program can contact Coach Tierney at 605-430-7235 or jesstierney52@gmail.com. For more information about Western visit www.wosc.edu.
COME RODEO WITH UNIVERSITY OF NEVADA, RENO RODEO TEAM! Reno the biggest little city in the world. Sits east of the Sierra mountain range and Lake Tahoe. Reno includes beautiful surroundings with all types of weather and outdoor activities to explore with a modern twist. Close to the university and affordable living. Reno is home of the Reno Rodeo and first class venue for many top rodeo/horse event competitions. Click here for more information.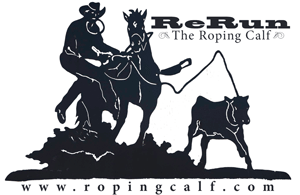 Introducing ReRun the Roping Calf. ReRun the Roping Calf is the only calf in the world that can be run again and again and never gets tired. At a fraction of the cost of live calves you just canít go wrong with ReRun the Roping Calf! Call Frank at 1-888-451-2260. Please visit our website for more information and a video of ReRun in action. www.ropingcalf.com.

Horse Insurance: Full mortality including theft insurance & emergency colic surgery. Major medical insurance, surgical insurance, stallion insurance (accident, sickness & disease), farm & ranch package. Main Insurance, Marlin Main (605) 892-4543 or Steiger Insurance, Michael Steiger (605) 845-7923. Representing several companies. Call for a FREE quote!
For Sale: New, Factory-Refurbished & Used Cameras. Mostly Point & Shoot 35mm (a few APS) Zoom lens. Easy to use - below wholesale prices. Johnny Skogberg, 835 Fairview Drive, Belle Fourche, SD 57717. (605) 723-3015.