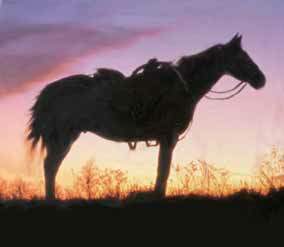 ---
Shaun Ruland
9/15/2023
Shaun Joseph Ruland passed away suddenly as a result of an accident. He was 58 years old.

Shaun was born to Larry and Lenora (Bloom) Ruland on June 6, 1965, and lived his entire life on the Bloom/Ruland Ranch. He was born a true cowboy who was roping chickens as soon as he could walk and sleeping with his rope next to his bed. He ranched alongside his Grandpa Bud, father Larry, and his siblings. His older sister Kelly was thankfully there to make sure Shaun would make it to adulthood. Younger sister Lorie took a lot of teasing and he referred to her as the toughest cowgirl he ever knew. TJ came along and despite their age difference, Shaun had his younger brother to ride and rope with.

Shaun grew up competing in youth rodeos as well as jackpots and playdays that the whole family competed in. He loved to share stories about the family's amazing palomino mares, Goldy and Blondie. He competed in, or at least tried about every event he could. He helped his grandpa and dad start the colts.

Shaun graduated from Wall High School in 1984. He was an active FFA member who competed in Horse Judging. He also participated in some sports during the junior high years, but by high school he was devoted to rodeo. He qualified for state and national championships in the High School Rodeo Association.

He then went on to Eastern Wyoming College in Torrington, Wyoming. He competed in college rodeos and worked at the feedlot in Torrington. He also put on many miles traveling back and forth to help on the ranch. He transferred to National College in Rapid City to continue college rodeo and was a College National Finals Rodeo qualifier.

Shaun was ready to head to the Professional Rodeo Cowboys Association and happened to win both the Badlands Circuit Rookie of the Year and Champion Team Roping Heeler titles. He qualified for the Badlands Circuit Finals 19 straight years and won a second Champion Team Roping Heeler Title in 2000. He and his partner Billy Gallino just missed making the National Finals Rodeo (NFR) in the 1990s. Shaun was proud to wear his San Antonio Champion Heeling buckle as well as helping Billy win the All Around pickup. Shaun also won championship titles in other associations such as SDRA, NRCA, MPRA, NARC and others. He had many great team roping partners who remained great friends throughout his life.

He was blessed to have his dad, Larry, be his partner in team roping, on the ranch, and in life. Larry would tell people that Shaun's competitive nature was fierce. Shaun's mom, Norie, was his biggest fan and so proud of him in all that he did. She took great pride in how hard he worked and the wonderful father he became.

The rodeo trail led him to Michelle, the blonde barrel racer from Minnesota. They were married September 7, 1996. Upon this union came many, many critters into his life, whether it was dogs, cats, ferrets, pigs, goats, chickens, he never told her no to bringing another animal home. And although he didn't always admit it, he loved them too. His quiet, gentle, and compassionate ways toward animals and people were what made him such a great person.

Then came the kids… Riley Joseph was born in 1998 and Shelby Rae in 2000. He was a very loving and devoted father who never missed a game or activity they were involved in. He supported them in whatever their interests may be but was especially happy that they decided that they wanted to compete in rodeos. He was a very proud dad who loved his children more than words can say and he wasn't afraid to show it through his emotions.

The indoor arena was built in 1999. The family worked to put on events and accommodate overnight boarding for 20 years at Ruland Arena. Many friends, old and new, passed through that arena. People still share fond memories about time spent there.
After the arena sold and Shaun's parents had passed away, he worked hard to make improvements on his own place and build his cattle herd. He also worked full time in the construction business for the past 20 years. He traded rodeo competition for team roping jackpots when Riley was ready to enter too. Shaun still enjoyed going to a good team roping now and then with his friend Troy Richter. He really loved tie down team roping and was able to compete in a couple of those over this past summer.
Shaun's past few years brought changes and his life seemed complete. His kids grew up, graduated from HS, and went on to college. Riley decided to attend Eastern Wyoming College on a rodeo scholarship, just like his dad. Shelby went on to SDSU and was the State FFA President her freshman year. This past year, Riley and Shelby had weddings that were 7 months apart. Anyone can see the love he had for his children. He couldn't have asked for a better son-in-law and daughter-in-law.

Watching the Cowboy Channel and taking drives around the ranch with Michelle and his dog Gator were two of his favorite things in life. He was loved by many and will be greatly missed.

Survivors include his wife of 27 years Michelle Ruland of Wall; son Riley (Kallie) Ruland of Wall; daughter Shelby (Nathan) Linke of Sioux Falls; siblings: Kelly (Jem) Kjerstad of Quinn, Lorie (Dale) Cahoy of Sheridan, WY, and TJ (Miranda) Ruland of Quinn; Father and Mother-in-Law David and Connie Klann of Douglas, MN; his beloved blue heeler, Gator; and a host of other relatives and friends.

He was preceded in death by his parents Larry Joe and Lenora (Bloom) Ruland and infant brother Larry John Ruland.

Memorial visitation will be held 5-7 p.m. Tuesday, September 19, at the Pennington County 4-H Building in Wall.

Memorial services will be held 10:00 a.m. Wednesday, September 20, 2023 at the Rodeo Arena in Wall.

Cards and memorials may be sent to 23755 196th Avenue Wall, SD 57790.
---
Delbert "Pete" Longbrake
of Dupree, South Dakota
June 27, 1932 - August 28, 2023
A Celebration of Life service for Delbert Francis "Pete" Longbrake, 91, of Dupree will begin at 9:45 AM (MT) with four Bronc Riders in memory of Pete, followed by the service at 10:00 AM (MT) Tuesday, September 5, 2023, at the Dupree Rodeo Grounds. Burial will be in the Dupree Cemetery under the direction of Kesling Funeral Home of Mobridge. Visitation will begin at 5:00 PM (MT) Monday, September 4, 2023, followed by a prayer service at 6:30 PM (MT) at The Pioneer Hall in Dupree.
Pete passed away Monday, August 28, 2023, at the Good Samaritan Center in New Underwood, South Dakota.
In lieu of flowers, the family requests that memorials be directed to The Dupree Rodeo Committee, PO Box 92, Dupree, SD 57623.
Delbert Francis "Pete" Longbrake was born June 27, 1932, on Rattlesnake Creek in rural Ziebach County and passed away on August 28, 2023, at the Good Samaritan Center in New Underwood, SD. He was the 4th of 9 children born to Delbert and Marietta (Bridwell) Longbrake. He has lived in the same rural area his entire life, moving a few miles from where he was born, to Ash Creek.
He attended two years of country school near home, and then attended Cheyenne River Agency Boarding School, graduating in 1950. He worked for area ranchers in his young life (Butler's, Johnson's, Frame's, Bachman's, Knight's, Western Catte Co.) also helping his mother at home. He broke a lot of horses, did what he needed to do and made many lifetime friends in the area.
He was drafted into the Army in January of 1953. He boarded the USS Missouri on his 21st birthday and spent 14 months in Korea. He was honorably discharged in January 1955. Pete returned home to start his rodeo and ranching career.
Pete started riding bucking horses after watching Chauncy Mandan ride a bronc. Pete was about 14 years old and knew that's what he wanted to do. He won Championships in the SDRA, NRCA, AAIAA, GPRIA and NOTRA. Pete competed in every event he could. He rode broncs, roped and steer wrestled into the 1970's. Pete rode his last competitive bronc in 1973 at the Pat Byrne Match on McInerney's Curly Wolf aka Frontier Airlines that went on to be several times RCA saddle bronc of the year. Pete got the itch again in 1979 and started riding broncs in the NOTRA, going to the finals every year, riding for the last time in 1987.
Pete was good friends with Eddie Bachman, a neighbor and area stock contractor, from whom Pete purchased mares and started raising his own bucking horses. He still has mares on the ranch. He formed C & L Rodeos with Lee Crowser in 1972, producing area rodeos and youth rodeos. After Lee's passing in 1989, Pete started Longbrake Rodeos and later partnered with his son Bud.
Pete built an arena at home in 1958 and held many practice sessions there. Many young cowboys have gotten on horses in this arena and started successful rodeo careers. There are too many to mention, but there are several decades of bronc riders that got their start there. Rodeo and horses that buck are what Pete enjoyed.
Pete was an avid boxing fan. He started boxing in high school at the Agency School with Harold Schunk and continued boxing in the military. Pete started coaching boxing at Cherry Creek in 1973, later continuing at Dupree and Eagle Butte. Coaching through the years with Jess Knight, Dick Schrempp, Dean Schrempp and Gib LeBeau. He tutored many local and national youth champions.
Pete and Faye Norvold married in August 1958 in the Timber Lake Arena and lived on Ash Creek. They have sons, Delbert 1959, Jake 1960, Bud 1962 and daughter Charlie 1963. They bought the Cherry Creek Trading Post in January 1971. It was lost to fire in 1973. Pete was the Postmaster in Cherry Creek for 11 years. He also ranched and rodeoed through this time. He was Ziebach County Commissioner for 26 years.
Pete joined AA in 1979 and stayed involved the remainder of his life. He met a lot of good friends and was proud to be a part of AA.
Pete was a proud member of the Cheyenne River Sioux Tribe. On June 27, 2012, the CRST proclaimed it "Pete Longbrake Day" in honor of his 80th birthday. Living 91 years, Pete seen a big change of progress in his life. Going from kerosene lamps and wood stoves to electricity and running water, indoor toilets, man on the moon and cars that drive themselves.
Pete is survived by sons Delbert (Mona) Longbrake, Jake (Cindy) Longbrake, Bud Longbrake; daughter Charlie (Harlan) Bradshaw and special friend Mona Williams; sister June (Don) Gray, Alburquerque NM; sister-in-laws Beverly Longbrake, Judy Longbrake and Sandy Ward. Also continuing his legacy are 9 grandchildren and 19 great-grandchildren.
He was preceded in death by his parents Delbert and Marietta Longbrake; brothers Lawrence, Jack, Jamie, Ron, Bill, and Jerry; sister Jean Dillabaugh; grandchildren Jake T. and K.C. Longbrake. Also, dear friends, Jess and Edie Knight.
---
Henry David Lawrence
of Eagle Butte, South Dakota
June 2, 2006 - February 19, 2022
2/24/2022
Funeral services for Henry David Lawrence, 15, of Eagle Butte will be held on Monday, February 28, 2022 at 10:00 am at the Dupree High School. Interment under the direction of Kesling Funeral Home of Mobridge will take place at the Lawrence Family Cemetery in Whitehorse. Visitation will be held one hour prior to the services at the high school. Henry passed away Saturday, February 19, 2022 in Eagle Butte.
How can you summarize a beautiful soul?
Henry David Lawrence is the son of Clay and Kelly Lawrence. He is the brother of Kayle, Kacie, Reese, and Jack Lawrence and Dylan Witkowski, who became the big brother he didn't know he needed. He is the uncle of Kyra, Kyle, Daxtin, Bea, and Genevia and a friend to anybody he came across. He was born in Sisseton, SD on June 2, 2006 where he stayed up until his Kindergarten year. Henry, with his family, moved to Eagle Butte, SD where he would attend the Windswept Academy until his 8th grade year and transitioned to Dupree High School his freshman year, where he was involved in football, wrestling, FFA and rodeo club. Henry is best known for his sense of humor, his ability to argue to make sure he was never wrong, and for being a genius in the sense of being able to obtain information and using it for any predicament he would come across. Henry was a very hard worker and would be someone you could count on when it came to branding cows. During the summer, he enjoyed working at the co-op shop, where he would make sure you knew just how much of a mechanic he really was. If he wasn't mowing yards, he was helping his dad in the garage, or practicing on his passed-down pool table where he took pride in the upkeeping of its condition. He cared so much that he took the initiative to walk into Reese's room while she was sleeping and measure the exact dimensions to make sure that pool table would fit once she went off to college. Henry had a considerable grasp on everything he did. Things would just come natural to him. He was always reading, watching, or searching for something new to learn, as he loved to learn. Anyone that knows Henry probably also knows a handful of what would seem like useless information, but to Henry it was so much more. He wasn't the type to sit around all day and watch TV or play video games. He loved to make the most of his time and more than anything to be outdoors. He looked forward to Friday night lights and enjoyed running plays with his brother, Jack, and nephews Kyle and Daxtin who looked up to him when it came to sports. On Wednesday nights, Henry would join the 'Life is Good' golfing league or go golfing with his friends any chance he could. Henry was an animal lover. We all knew this when he fell in love with a stray cat that was brought to us when he was two years old. Rovert was his name and he became Henry's best friend for the next 11 years, but any animal he would discover had a special place in his heart. He also loved to fish. His passion in fishing started when he was really young. Almost every summer his family would travel to North Carolina to visit family. While up there, he constantly asked when they were going to go to the lake. As he got older, he began to collect his own gear and find his own fishing spots. He made sure he shared his love for this hobby with his siblings and if he didn't catch the biggest fish; he would claim he caught the most. The amount of confidence Henry carried was immeasurable, but it's easy to say that he excelled in everything he put his mind to. So, the answer to our initial question is you can't. There was so much more to Henry that you can't put into words. But it's important to remember that this is not the end of Henry's story. His love and belief in the lord assures us that his story will continue.
---
Jerry Hanson
7/25/2023
Jerry Hanson of Kadoka, South Dakota, died on Thursday, July 20, 2023 at the Kadoka Nursing Home at the age of 75. On April 17, 1948, a little cowboy was born to Elmer and Martha Hanson (of Norris, South Dakota) in Valentine, Nebraska. The boots were ready, and the first horse was a little Shetland pony named Jewel. In 1955 the family moved to the Kadoka area where Jerry attended school. He became involved with the high school rodeo club, football and basketball as well as church activities.

Jerry made many lifelong friends and was crowned High School King his senior year. Music was all around him growing up in the Hanson house so it was a natural for him to pick up a guitar and play and sing along with the family.

Jerry competed in every event in rodeo (rough stock and timed). He was the all around cowboy at the national finals rodeo. He also won several state and regional titles in reining and working cow horse events. He raised cows, buffalo and farmed. He was a very accomplished guitar player and singer. He also was an amazing basketball player that could drive on anybody and also hit the outside shots. He lived life by his own rules with no apologies. His advice was overwhelmingly honest. Everyone that knew him could say they learned a life lesson of some sort from him. He believed in Jesus and loved his family (he also loved to be ornery).

He was loved and will be missed. Truly one of a kind.

Survivors include a son Travis Hanson of Rapid City; a daughter Debbi Quinn of Kadoka; a step-daughter Heather Hanson of Casper, Wyoming; four grandchildren; four step-grandchildren; one great-grandchild; three sisters Charlene (Gary) Sieler of Rapid City, Joanna (Richard) Stone of Rapid City, and Sheryl (Bill) Bouman of Kadoka; and a host of other relatives and friends.

Jerry was preceded in death by his parents Elmer and Martha (Heinert) Hanson.

A celebration of life service will be held 11:00 a.m. Saturday, August 12, at the Kadoka City Auditorium.

A memorial is established to the Kadoka Buffalo Stampede for use at the Kadoka Rodeo Arena. Memorials may be sent to P.O. Box 58, Kadoka, SD 57543.
---
Edith Knight
12/15/2021
Edith Knight, 94, of south Dupree, passed away on Monday, December 13, 2021, at her home.
Funeral services will be 10:00 a.m., MST, Wednesday, December 22, 2021 at the Dupree School Gym, Dupree. Burial will follow in the Knight Family Cemetery, south Dupree. A wake will be 7:00 p.m., Tuesday, December 21, 2021, at Pioneer Hall, Dupree. A procession will form at 3:30 p.m. at the 2-mile.
Edith (Edie) Pauline LaPlante Knight (He Ska Win – White Horn Woman) 94, was born March 13, 1927 to William LaPlante and Mamie Jewett. The story of her birth, you'll know that from day one Edith was a fighter. She was so little she fit in a shoebox that was warmed by the family stove. Many didn't think she'd make it past that first winter. As time would prove, she had an enthusiastic vigor for life that would not stop her. She used that spirit to constantly push onward, proving that she had much to accomplish in life.
Edith grew up during the tough Depression era. Like many during that time and the LaPlante family encountered hard times but was able to survive through grit and a persistence. William was lucky and able to work during that era taking his family with him while he built many of the large dams on the Cheyenne River Reservation. A young Edie was in tow while she was about 3-5 years old and witnessed the dam being built by crews with teams of horses. She witnessed the Rattle Snake, Bear Creek and White Horse dams all being built by her father.
Edith went to school at the Cheyenne River Boarding School from 3rd grade through 12th grade, graduating with honors. It was during her early school years that she met her sweetheart Jess A. Knight of Dupree SD, whom she'd marry August 2, 1947. Their love story began in 5th grade when Edie received a note asking her to sit with him during the school's movie night. Another note included Jess asking her to marry him in their youth, which she accepted with a laugh because they both had liked each other right away, but she wasn't thinking of marriage just yet. Always each other's sweethearts, their marriage lasted an awe-inspiring 49 years, ending with the passing of Jess in June of 1996. Their long and loving marriage brought forth 8 wonderful children: Monte (Buckshot), Lona, Tom, Bill, Jess (JR), Lucy, Jeff, and Mark. Edith would become a grandmother to 22 grandkids, 28 great-grandchildren, and she was Hunka (adoptive) grandmother to many. There wasn't a soul who didn't call her grandma and a kid that she didn't love and support to the fullest. She was super grandma with loving healing hands for "all" of her grandkids.
A lover of education, 40 plus years, Edith attended college at Haskell Institute in Lawrence Kansas. After her marriage, she began her teaching career for the Headstart Program in 1964. She was able to continue her education during those seven years taking college extension courses and attending summer school at Black Hills University. In 1971, after teaching first grade and kindergarten, she joined the Teacher Corps and received her Bachelor of Science degree in 1973, for Elementary Education, from Black Hills State University. She then attended BHSU's extension courses to further her career. She later went on to complete her Master of Science degree in Elementary School Administration in Aberdeen SD in 1993.
Over the course of the 40 plus career in the educational system she taught various levels at many of the schools in the surrounding areas: Cherry Creek Day School, Red Scaffold, Eagle Butte and Takini and Dupree. Snow, rain or shine, Edie always made her way to her students. She could either be seen riding horseback to the main road or riding on the back of Jess' tractor protected by a large straw hat and bags to cover her outfits. Everyone knew her as "Speedy Edie" during her years at Takini. Whenever there was a large dust cloud on the gravel road everyone knew that "Speedy Edie" would soon be flying by in her large white Lincoln Continental.
Quit was not in her dictionary. Her first "tour" of retirement didn't last long. Soon after retirement she took on the Lakota Language teaching role at Dupree school for 9-12 grade through the DDN system and taught Faith and Isabel as well. Her second round of retirement did not last long either. Though she retired to focus on her ranch, once again she returned to the educational field; this time as her favorite position in life "grandma". In 2013 Edith joined the Foster Grandparent program at the Dupree school. This was a program that she loved, her main duties included providing tutoring for the kindergarten, 1st, 2nd and 3rd grades, eating lunch with the kids, and her favorite part of her day, giving and receiving hugs from the children. In 2015 at 89 years old Edith underwent open heart surgery that caused her to retire for good as her health and family were now her main focus, but not officially retiring until 2017 from the record books. However, she was still active in her grandkids and her Hunka grandchildren's lives by attending every football, basketball, concert, graduation, rodeo, and any important milestone that she could get to. She became a member of NAIWA (Native American Indian Women's Association). As a member of NAIWA she was elected as the National Director of Public Relations at the 36th annual national conference in June 2006. In 2007 she was voted woman of the year by NAIWA, in the awareness of Native Culture category.
On November 6, 2021, the Knight family was honored at the Casey Tibbs Rodeo Center in the Ranch Cowboy Family Category for their contributions to their community, rodeo and ranching. Throughout their marriage Jess and Edie were involved in performance horses from bucking stock, and racehorses. Edith was very involved in the program and was the bookkeeper on all the mares, bloodlines, registrations, winnings, and foundations of the horses and each were solidified in her sharp memory up until her passing. Edie still had cattle and operated the ranch, along with her son Bill. It was here home, the home she loved the most that she passed away; forever remaining as a lasting figure on the place.
A warm smile and classy look were the epitome of Edie. She had a zest for life and gave her all into her activities. She was youthful in her charm as well as her looks. She did not look the part of a woman who was 94 years old. If you were to stop in at her house, you'd often find her sitting at the kitchen table with a cup of hot tea playing a game of solitaire. When she had company over, and especially when her sister Luverne visited, you'd see the most astonishing game of Yahtzee ever played. No one was ever truly a winner because both would cheat so badly trying to beat the other and many "new" rules were invented on the spot and argued over. Though highly educated lady she could often mix up the simplest of sentences, that would bring a person to tears laughing at how goof and silly she was. This trait that has been passed down to several of her children and grandchildren.
A sweetheart of a woman, full of a lifetime of achievements, remarkably strong and beautiful, with contagious smile and laugh. She will forever be missed by those whose lives she has touched and influenced. All were held dearly to her heart. She was such a kind soul that always made one feel welcomed, loved, and appreciated. Anytime you were in her presence you left with a smile, a good laugh (usually at her expense) and an overwhelming feeling of being loved that poured forth from her soul. She gave so many wonderful memories to cherish over the years but it will never be enough for a woman so full of charisma and class. Edith was an incredible woman who lived life to the fullest. She will be missed by so many and our hearts are going to hurt and we will always mourn her parting from this world. The main comfort we can all agree on is that she will be in the arms of the love of her life once again in paradise, teasing each other, laughing and rejoicing. Rejoice in her memories, laughter and love that she was able to share with so many for so long.
Edith is survived by her eight children: Monte (aka Buckshot), Lona, Tom (Carol), Bill (Susan Pourier), Jess Jr. (Marsha Lytle), Lucy, Mark (Connie); 51 grandchildren and great grandchildren: Dawnita (Sonny Dutchover, Emelia), Corrine & Justin Mark (Teegan & Weldon), Ronnie & Will Taylor, Berk (Jacobie, Jhett & April), Little Crow, Robbie (Melkai & Nature High Elk), (Adam Barbosa), Coy Wallace, Sara (Grady), Annie & Chris Dupris (Felix), Clell & Ashley (Selma & Gracie), Cante, Tesla (Omaste, Niyake & Woniya), Jess "Jai", Spence Etzkorn (Charly, Mason & Easton), Jaci & Steven Heberlein, Kelsey (Markem & Ryatt), Tee (Rilynn), Ryan & Margaret (Caycee & Jeffrey), Chad High Elk (Cherry Jean), Jessie Lou & Rocky Longbrake (Dean & Scarlett), Jaymie & Shaun Packineau (Shyah); siblings: Rita Birkeland (John), Allen LaPlante; special niece, Diana Jensen.
She is preceded in death by her parents: William LaPlante & Mamie Jewett; husband Jess A. Knight; son Jeffrey Knight; granddaughter Heather Knight; daughters-in-law: Guyla Gunville, Sherry Keller-Knight; siblings she'll greet in heaven: Luverne Cummings, LeRoy, Rupert, Bernard, Richard (Dick) and Loren LaPlante and half-brother Leland Larrabee; adopted brothers: Lanny and Orville LaPlante.
Luce Funeral Home of Gettysburg has been entrusted with Edith's arrangements.
---
Carol A. Jennings
7/5/2023
Carol Ann Jennings, a loving, gentle, and intelligent woman, passed away peacefully on June 30, 2023, in Sioux Falls, SD. Born on May 30, 1934, in Highmore, SD, she lived a life filled with love, service, and dedication to her family and community. Funeral Services for Carol will be held at 10:30am, Saturday, July 8, 2023 at the First Congregational United Church of Christ in Pierre. Interment will follow at G.A.R. Cemetery in Miller, SD.
Carol was a proud graduate of Highmore High School, class of 1952, after attending East Eagle and North Eagle Country Schools. Her dedication to education and hard work was evident in her professional life. She began her career at the First State Bank in Highmore in 1952, where she worked until 1967. After a brief hiatus, she returned to the workforce going to work at Garrigan Chevrolet in Highmore. In 1999, Carol found her calling at the State of South Dakota Government Archives in Pierre, where she served until her retirement in 2009. She found great joy in assisting people with their research, helping them uncover family histories and past events.
Carol's love for history extended beyond her professional life. She was a charter member of the Hyde County Historical and Genealogy Society, a volunteer at the Verendrye Museum, and a member of the Casey Tibbs Rodeo Center. She was also a dedicated member of the Frank Vopat American Legion Auxiliary, the BKQ Extension Club, and the First Congregational United Church of Christ and the Riggs Guild of the Women's Fellowship. Her faith served as her foundation, guiding her throughout her life.
Carol was a woman of many interests, but her greatest love was for her family. She was first married to Howard Lettau, and they adopted their beloved children, Lisa and Joel. Later, she married Clayton Jennings, who preceded her in death. Carol cherished spending time with her grandchildren and great-grandchildren, often embarking on outdoor adventures in search of heart-shaped rocks, a testament to her love for nature and her family.
She is survived by her daughter, Lisa (Dale) Christensen of Kadoka, SD, and son, Joel Lettau of Highmore, SD. Her legacy will continue to live on through her grandchildren, Laycee (Chris) Gamber of Watertown, SD, Blayne (Shiann) Lettau of Fort Pierre, SD, Logan (Rebekah) Christensen of Philip, SD, and Brooke Lettau of Miller, SD, as well as her great-grandchildren, Sophie, Hannah, and Holden Gamber, and Shiloh Christensen. She is also survived by her brothers, Dale (Dee) Wurts of Fort Pierre, SD, and Roger Wurts of Highmore, SD, along with numerous nieces, nephews, and extended family members.
Carol Ann Jennings was a woman of grace and kindness, who touched the lives of many with her gentle spirit and love for others. Her memory will be cherished by all who knew her, and her legacy will continue to inspire those who were fortunate enough to be a part of her life.
---
Bernie Tibbs
12/12/2021
Funeral services for Bernie Tibbs, 76, of Ridgeview will be at 11 AM, MT, Saturday, December 18, 2021, at the Casey Tibbs Rodeo Center in Ft. Pierre. Burial will be at the Scotty Philip Cemetery under the direction of Kesling Funeral Home of Mobridge. Visitation will be one hour prior to services.
Frank L. (Bernie) Tibbs, 76, passed away Sunday, December 12, 2021, at the Oahe Manor in Gettysburg. Bernie was born June 1, 1945 in Pierre, SD to Frank E. and Bethel (Miller) Tibbs. He attended school at Mission Ridge and Ridgeview, SD. Bernie was united in marriage to Dorothy Griffith, on September 25, 1963. To this union two sons, Pat and Delbert, were born.
The couple resided at Lantry, SD until 1964. In 1966 they moved to Ft. Pierre. They moved to Ridgeview and worked for the Grazing Association until 1968, at which time they went into partnership with his Dad. When Shortlog retired, Bernie took over the ranch until his passing.
Bernie was a successful cow man and dedicated his life to it. He spent a lot of time with his cows. Bernie loved rodeo and in 1969, he and Shortlog won the SDRA Tie Down Team Roping Championship. He taught Pat and Delbert how to rope at a young age. He loved his family, friends and a good game of poker.
Bernie is survived by his wife, Dorothy of 58 years; two sons, Pat(Lona)Tibbs Belle Fourche, SD, and Delbert Tibbs of Prairie City SD; Five grandchildren; Jace (Kori) Tibbs Weesatche TX, Ketch (Alicia) Tibbs, Belle Fourche SD, Shawna Tibbs, Las Vegas, NV, Tasha Tibbs, and Colt Tibbs, Dupree, SD; One brother, Mike Tibbs, Ft. Pierre, SD; One sister, Lila Taton, Newell, SD; great grandchildren; Three aunts, Patty Peterson, Grace Mulloy and Bonnie Miller; and numerous nieces and nephews. He was preceded in death by his parents, Shortlog and Bethel Tibbs; brother, Patrick; sister, Florence Eliason and a niece and nephew.
---
Donna Leah Jensen
3/22/2023
Funeral Services for Donna will be held at 11:00 am, Thursday, March 23, 2023 at the White River Community Event Center.
Private burial will take place at Riverside Cemetery in Pierre.
You may also click HERE to watch a live broadcast of Donna's service.
Donna was the first of four children born to Howard and Evelyn Hansen. She grew up on a ranch in the hard '30's along the river east of Pierre. Her work ethic and love of horses began early when she helped at the ranch on horseback. She rode her horse Strawberry four miles to school for eight years. She remembered It was often a cold ride, and involved a race now and then.
The family bought a house in town so Donna could go to high school. She graduated from Pierre High School, went briefly to business college, went to work for Governor Sigurd Anderson, then worked for many years for Ericson & Thorpe Insurance.
Many rodeo associations benefitted from Donna's hard work over the years. She was the second secretary for the SD Rodeo Association, secretary for several rodeos, and member of the Oahe Riding Club. During that time, she began raising quarterhorses and continued that until recently. She was a very successful barrel racer, and she always made sure her son Kip had a good horse to ride as a child. One, Dutch, ended up in Hollywood in the movie "Shoot Out" with Gregory Peck.
A move to White River was the beginning of her long association with Frontier Days, where she served as secretary for 48 years. She worked with the White River High School Rodeo many years and worked as secretary for Gene Jones for more than forty years. Donna's busy life included membership in the Methodist church, the Grandstand Committee, the White River Women's Club, and the Casey Tibbs Foundation.
After retirement, Donna continued her love of everything horse related. She attended many horse shows and horse sales, and would go to a rodeo at the drop of a hat. She went on many trail rides in South Dakota and also in Wyoming, the Grand Canyon, and Canada.
Donna's life was full, and she developed many friendships which endured over the years. She valued her friends as one of the most important aspects of her life. "Thank you" to all the friends of her 89 years. You have given her joy, adventure, opportunity, comfort, and peace. Please remember her with the respect and affection she felt for you.
---
Butch Webb
12/10/2021
Funeral services Butch Webb, 65, of Isabel will be at 10 AM, Saturday, December 18, 2021, at the Webb Ranch north of Isabel. Burial will be at the ranch under the direction of Kesling Funeral Home of Mobridge. Visitation will start at 5 PM with a prayer service at 6 PM at the ranch. Butch passed away Thursday, December 9, 2021 in Loveland, CO.
On October 8 th, 1956, Martin George (Honey) Webb and Gloria Joan (Hunt) Webb welcomed their second born, Martin Allen (Butch) Webb. Butch was born in Gettysburg, South Dakota and called Armstrong County his home for many years. These were the years that the Missouri River, which ran just below their house, was narrow enough to swim across. He often recalled winters so tough that they couldn't get to town so supplies would be dropped in by plane. There was excitement when the kids saw the plane overhead because they knew that there would be a bottle of Coca-Cola wrapped up carefully for them. This was tough country, but Butch often spoke of fun memories with his siblings and his cousins. Because of the distance to school in Eagle Butte, several years were spent living in the dorms. Butch did not like the dorms and soon moved in with "Old" John Holloway and his wife, Murphy. He talked fondly of those years,and the Holloway family remained true friends throughout his life. Following Butch's high school graduation from CEB (Cheyenne Eagle Butte) in 1974, he took a job at the tribal office and continued to work for the Holloway outfit.
Butch loved to rodeo and would get on anything that bucked. He made the National High School finals in all 3 rough stock events several times and prided himself on working both ends of the arena. He always made sure to point out that horses bucked harder and you had to spur one out higher in the shoulder in his day.
In January of 1975 his first born son, Deb Allen Ducheneaux, was born.
In 1976, he went to Bozeman, MT (MSU) on a full ride rodeo scholarship. His oldest daughter, Dee Colette was born in March of 1977. He then moved his family to the University Of Wyoming. He was very proud of his degree. He worked nights at the railroad, went to college during the day, and broke colts in the afternoon. He continued riding broncs during these years, making and meeting many friends along the way. Butch also became an auctioneer during these times and could be heard saying "Betty Botter bought a bit of butter, but the butter made her batter bitter…) After his graduation from UW in 1981, he moved his family to Moorcroft, WY and worked for the Federal Land Bank. His years of working for Federal Land Bank/PCA took him to Gillette, Wyoming, Thermopolis, Wyoming, Hot Springs, Lemmon, Belle Fourche, Rapid City and Piedmont, SD.
Butch continued to rodeo during these years winning the NRCA and SDRA Championships many times. In 1988 he bought some land down by Cherry
Creek/Red Scaffold area. He started his small herd with some of the toughest Saler cattle that could be found. He spent time living with his cousin and best friend, Sean Deal, during these years. He worked for the Bureau of Indian Affairs during this time and would get his cousins and friends to help him recoup cattle for the BIA.
In 1990, he bought the home place in Isabel and was appointed President/CEO of Western Dakota Bank of Timber Lake/Isabel. He was fair and honest in his position as bank president, growing the bank to include a branch in Eagle Butte. Many will tell you, had it not been for Butch they would not have prospered in the agricultural world.
In 1993, Butch hung up his bronc spurs with a final SDRA championship. This was a special win, as his daughter, Dee, was entered alongside of him.
In August of 1995, his second daughter Kailee Taryn Webb was born. Butch continued to grow his original ranch over the years, and put together a place that would take some 3 and 4 generations to do. Nobody ever gave him anything, he earned it all.
In May of 2004 his daughter Kenna Rydel was born. He was proud of his kids, cattle, and his horses and raised some of the best the west has ever seen.
One of Butch's best attributes was his propensity towards business. He was hard working and never backed away. He was a good neighbor and a good steward to the land. He never over grazed a pasture and never underfed an animal.
Some of his favorite past times included going to the Heritage Place sale, racing horses, going to bull sales and watching his kids and grandkids rodeo and compete in sports. If you ever asked him what he had been doing it was, "fishing", but we all knew better. Butch liked to work.
On November 12, 2013 Butch married the love of his life Stephanie Eagleberger. The couple started dating earlier that year after he sold Stephanie and her business partner a gray mare, Jess Tara, through the Heritage Place Winter Mixed Sale. They never looked back, Butch always saying it was "an outta the ballpark kind of love". He and Stephanie loved breeding, raising and selling horses. His one desire was to win the All American Futurity; in true fashion he purchased his hopeful for 2022 this fall. In November of 2014 his beautiful daughter Lakin Allyn Webb was born, a dads girl through and through. Butch and Stephanie started the Breeders' Dynasty Premier Horse Sale in 2018, a lifelong goal of raising top quality performance and race horses. His son and "Pardner", Wynston Allen was born in December of 2019, a spitting image of his father.
Butch is survived by his loving wife Stephanie Webb, son Deb Allen (Heidi) Ducheneux of Timber Lake, SD. Daughters Dee Colette(Tyler) Haugen of Sturgis, SD, Kailee Taryn Webb, Isabel, SD, Kenna Rydel Webb, Timber Lake, SD, Lakin Allyn Webb of Loveland, CO. Son, Wynston Allen Webb, Loveland, CO. Grandchildren Morgan, Brandt and Cole Ducheneaux of Timber Lake, SD. Landry, Arina Dee and Blaisely Haugen, Sturgis, SD. Father and mother-in-law Steve and Krisanne Eagleberger, Colorado Springs, CO, Sisters Debbie(Clay)Claymore, Julie(Brad) Young, Brother Ernest(Bogie) Webb, Sister-in-law Pam(Will) Ebert and many cousins, nieces, and nephews.
He is preceded in death by his parents Honey and Joan Webb, grandparents Jack and Jenny Hunt, grandparents George and Ella Webb, Aunt Loraine(Beanie) Raeburn, and Uncle Dave Nelson.
---
Paul Grace
2/6/2023
Paul D. Grace, 46, of Salem passed away Wednesday, February 1, 2023 at Avera McKennan Hospital in Sioux Falls. Funeral services will begin at 10:30 am on Monday, February 6, 2023 at the McCook Central Auditorium. Guests are asked to use the east doors to the auditorium. Visitation will be from 5:30 - 7:00 pm with a 7 pm prayer service on Sunday, February 5, 2023 also at the auditorium. In lieu of flowers the family requests donations be made to the McCook County Fairgrounds (PO Box 294, Salem, SD 57058).
Paul Grace was born October 20, 1976 in Sioux Falls, SD to Gerald and Carmen (Fines) Grace. He grew up near Hartford and graduated from West Central High School. Paul studied a year at South Dakota State University before he entered his life long career in the livestock show industry. For the last 13 years he worked with his friends at Eichacker Simmentals as their herdsman. On May 3, 2008 he married Lindsay Crosby and they were blessed with three children: twin girls, Sawyer and Hayden and son, Lincoln.
From an early age, one of Paul's biggest passions was raising and showing livestock. Dairy cattle, beef cattle, and most recently, meat goats. Paul enjoyed playing baseball, softball and volleyball, as well as coaching the high school Junior Olympics volleyball teams over the years. Paul had a highly competitive, yet calming spirit about him; both on and off the court, and in the showring; which made him a great mentor to all of the youth in those activities. Paul served on the McCook County Fairboard and was instrumental in helping with the fairground improvement projects and fundraising events. Paul's single biggest accomplishment were his three kids, who he adored with all his heart.
Paul is survived by: his wife, Lindsay and children, Sawyer, Hayden and Lincoln all of Salem; his parents, Gerald and Carmen of Hartford; siblings, Stacy Grace of Hartford, Kelly (Dean) Dunkelberger of Chancelor, Tim (Clara) of Humboldt, Travis (Becca) of Salem and Samantha (Calvin) Kastner of Parker; his father and mother-in-law, David and Becky Crosby and brother-in-law, Jon (Kim) Crosby all of Warsaw, IN; his grandma, Beatrice Grace of Hartford; his nieces and nephews, Geoffrey, Vanessa and Elizabeth Dunkelberger, Kane, Weston, Xavier and Blaze Grace, Knox and Kaven Grace, Izabella and Addison Kastner and Abby and James Crosby; and numerous aunts and uncles.
Paul was preceded in death by his grandparents, Francis Grace and Tom and Joyce Fines.
---
Aaron Price
8/25/2021
Aaron Joseph Price was born August 31, 1989, to Rich and Ronda Price, growing up near Mud Butte, SD. He attended Sulphur Creek Country School for nine years in rural Meade Country. He then attended Newell High School, graduating in 2008. Aaron was a wrestler and bareback rider throughout high school.
Aaron worked not only on the home ranch, but at the Hotchkiss Ranch; they were a second family to him. Eventually he worked full time on the family ranch with his dad. Ranching was his passion and he loved black angus cattle. In 2016 Aaron bought his own place at Mud Butte. He was always looking for a better way to do things or a way to improve his land and cattle.
Aaron looked a long time for the love of his life. When he met Tyra Caster he knew she was the one. They were married June 18, 2016, and began a life together on the Estella Reese Ranch. Aaron's great-grandmother's home place. Aaron enjoyed rebuilding the corrals, fixing everything up, and making it their home. He took great pride in keeping up his place, his Chevy pickup, and his JD tractor.
A baby girl, Ellen Dell, was born January 2021. She was Aaron's new light in life. She gave him lots of smiles, making his last months more joyful.
Aaron fought a long, hard battle with cancer, always looking forward to complete healing. His faith grew stronger each day for Jesus, and now he is ranching with Him.
Aaron Price was a very honorable, hardworking young man.
He is survived by his wife, Tyra; daughter, Ellen; parents, Rich and Ronda; brother, Tyler; sister, Tara (Taber) Simpson; grandmother, Ellen; lots of aunts, uncles, cousins, and good friends.
Aaron was proceeded in death by his brother, Coy; cousin, Riley; grandmother, Sharon Ruthford; grandfather, Harley Price; great-grandmother Estella Reese.
Funeral services will be held at 10:00 AM, Saturday, August 21, 2021, at the Newell High School Gym, Newell, SD, with Pastor George Yorba officiating. Interment will follow at Monument Hill Cemetery.
In lieu of flowers gifts may be made to the Opal Church.
---
Remi Brunson
2/3/2023
Remi Jane Brunson was born January 8, 2019 to Louie and Amy (Holmes) Brunson and welcomed home by big sister, Bryndel. Surrounded by her family and friends, Remi was baptized in Christ Easter weekend in 2019. Early on, her amazing team of doctors diagnosed Remi with Muscular Dystrophy LAMA 2. Remi, her family, and her medical team faced and conquered many unique challenges with unwavering courage, grit, and determination. Her therapists and doctors did so much for her and loved Remi as their own. There were hard times, but she taught everyone to see past the difficulties and find the beauty- and there was no one more beautiful than Remi.

As she grew older, it became clear she was an angel sent from heaven, an angel bringing joy and light to the world and all of those who knew her. Louie and Amy were clearly chosen by God to be Remi's amazing parents. She truly was a Rockstar and Bucked the Odds. She surpassed all expectations at every turn and was even brave enough to further her education at the New Underwood School. Remi traveled many miles to enjoy rodeos, family gatherings, and countless other adventures. Everyone could count on Remi's smiling face to make an appearance at local events.

Even last Saturday Remi competed in her first buckin' bull ride at the Black Hills Stock Show Special Kids Rodeo. Timmy (her protective dog) and Manche (her pony) will miss her terribly and look forward to the day when they can run and play with Remi in heaven.

Remi's contagious smile and sparkling eyes lit up every room she ever entered. She loved without condition and could show her love without words. Remi was a gift. She left a lasting impact on everyone who met her, inspiring people to smile often, be kind, and love without limits.

On January 29, she was welcomed to heaven by Jesus, Grandma Jane and all those who passed before her with open arms. She is now running, swimming, and doing all of the things that she so loved on Earth, now without limits. Her family will forever be grateful for all of the many prayers, encouraging words, and love sent throughout her journey that made her life so wonderful.

Forever grateful for the gift of her life, Remi's family includes her parents Louie and Amy (Holmes) Brunson; sister Bryndel Brunson; maternal grandparents Tom and Linda Holmes; honorary grandparents Arlen and Connie Carmichael; uncles: Casey (Jessica) Holmes, Cody (Alisha) Brunson, and Wylie Brunson; aunts: Frankie (Robert) Rath, Kylie (Michael) Jones, and Kelsey Brunson; cousins: Tommi Jo, Trey, and Chase Holmes; Cyrus, Thean, and Oliver Rath; Paisley, Silver, and Jack Brunson; and Kelton, Raeleen, and Jimmi Jones; and a host of other family and friends.

She was preceded in death by her paternal grandparents Charlie Brunson and Jane Brunson; maternal great-grandparents Dick and Lola Yde and George and Lorna Holmes; paternal great-grandparents Charles and Ada Brunson and Frank and Agnes Meyer; great-uncles: Jr. Yde and Carl Yde; and cousin Jorgen Yde.

Funeral services will be held 11:00 a.m. Friday, February 3, 2023 at the New Underwood Gym.

Interment will follow at the New Underwood Cemetery.
---
Troy Burnham
8/7/2021
Troy Burnham, 48, of Sturgis, SD, died Monday, August 2, 2021, at his home.
Troy was born February 9, 1973, to Tom and Linda (Young) Burnham. He graduated from Sturgis High School in 1991. From the age of 14 he worked for his parents at Valley Implement. Troy could fix or weld anything that came into the shop. He was a man of few words and many talents. He could always be found willing to lend a helping hand either at a branding or working the grounds during the high school rodeo as he was always very generous with his time.
He will always be remembered for the love of his children, whether it be wrestling tournaments, days at the lake, or the softball fields. He enjoyed spoiling his granddaughter and always had a pocket full of licorice ropes for her. He had a heart of gold, loved a game of cribbage or pitch, and you could find him at any gambling machine betting his luck, and probably winning.
Troy is survived by his children, Josey, and Justin; granddaughter, Berkley; his parents, Tom (Linda) Burnham; his sisters, Tammy Stewart, and Tera (Jason) Digmann; niece and nephew, Annaka, and Ayden Digmann; aunt and uncle, Bob (Susie) Young; aunts, Carolyn Burnham, and Barbara Griffrin; cousins; and many close friends.
He was preceded in death by his grandparents, Robert (Wanna) Young, and Robert (Dorothy) Burnham; and his uncle, Jerry Burnham.
Visitation will be 5-7 p.m. on Wednesday, August 4, 2021, at Kinkade Funeral Chapel in Sturgis, SD.
Funeral services will be 10:00 a.m. on Thursday, August 5, 2021, at First Presbyterian Church in Sturgis, SD. Interment will follow at St. Aloysius cemetery in Sturgis.
A memorial has been established for the Sturgis High School Rodeo Club.
---
Jim O'Dea
1/20/2023
James Stanley O'Dea was born on July 9, 1941, in Philip, South Dakota to John and Edna Bennett O'Dea. Jim was the 11th of 15 children and grew up on the family homestead near Ottumwa. He attended several rural schools in Haakon County where his mom often taught. Jim attended Philip High School while working at various jobs in the community. During his early years, he worked for different ranchers, the building of the Oahe Dam, and area missile bases.

On July 16,1962, he married the love of his life, Vonnie Buchert. To this union were born three daughters: Sheryl, Susan, and Holly. During the first years of marriage, Jim and Vonnie worked for a few different ranchers in the area. In 1970, Jim and Vonnie leased the Bierwagen place at Milesville, South Dakota for 20 years before purchasing the Nuzum ranch south of Plainview. Jim had a special talent for training horses which he did for many people in the community. He was a good cattleman and was very proud of his herd. He was also a good neighbor and enjoyed trading work with friends.

Jim belonged to the 11 Mile Roping Club for several years and later joined the H and M Roping Club where he became an honorary member. When he turned 50 years old, he enjoyed competing in the SDRA and NRCA associations in the Senior Men's Breakaway and Team Penning. Jim developed great friendships through this experience and shared many stories of the fun times they had together. He has a few saddles and buckles to show for his efforts.

Jim had a strong set of ethics and horsemanship skills that he passed down to his children and grandchildren. He had a way about him that made you want to please him and not disappoint as he taught skills with kindness and patience. He loved to play cribbage and pitch with family and friends. He was the most popular person at the kitchen table as grandkids fought over whose turn it was to sit next to him. From their early years, Jim and Vonnie had a goal of owning their own ranch, which was achieved through dedication and hard work.

Jim was very proud that he and Vonnie celebrated 60 years of life together which was a testament of their love.

Survivors include daughters Sheryl Schweitzer of Gillette, WY, Susan O'Dea of Spearfish, SD, and Holly (Doug) Phillips of Piedmont, SD; eight grandchildren: Mary (Kyle) King, Tonya (Nick) Bunning, Rachel (Andrew) Olson, Garrett (Alyssa) Schweitzer, Amy (Troy) Wilcox, Michael Deichert, Jamie (Dakota) Spiker, and Paige Phillips along with ten great-grandchildren; sisters Phyllis Coleman of Philip, Maurine Hagler of Meredian, Idaho, Lillian (Eddie) Deknikker of Gettysburg, Mary Bauer of Oregon, and Rosella (Tom) O'Bryan of Bagley, MN; brothers Jerry, Leo, and Richard O'Dea, all of Hot Springs; and a host of other relatives and friends.

He was preceded in death by his wife Vonnie on November 13, 2022; his parents; brothers Dennis, Jack, Dean, and Gene O'Dea; and sisters Bonna Hagler and Lorraine Smith.

In lieu of flowers memorials may be directed to the Philip Area Health Foundation and the Philip Ambulance Service.

Visitation will be held 5-7 p.m. with a Christian Funeral Vigil starting at 7 p.m. Friday, January 20, 2023 at Sacred Heart Catholic Church in Philip.

A Christian Funeral Mass will be celebrated 10:00 a.m. Saturday, January 21, 2023 at Sacred Heart Catholic Church with Fr. Gerlach as celebrant assisted by Deacon Lloyd Frein.

A Christian Funeral Committal will follow at the Masonic Cemetery in Philip.
---
Matt Dean
11/18/2020
Mathew John "Matt" Dean, 41, of Platte, SD passed away Thursday, November 12, 2020. Funeral Services are 10:00 A.M. Tuesday, November 17, 2020 at the Platte Area Community Center. A Committal Service will follow at Platte City Cemetery. Visitation will be held from 5:00 – 7:00 P.M. Monday, November 16, 2020 at the Platte Area Community Center. The Service will be live-streamed under "Photos and Videos" on the funeral home website or through "Mount Funeral Homes" Facebook page.

Mathew John Dean was born on January 8, 1979 to John and Carla (Olic) Dean in Rapid City, SD. He graduated from Bonesteel High School in 1997 and began a career in ranching. On March 25, 2000 Matt was united in marriage to Karly Gerard in Kennebec, SD. He was a South Dakota Brand Inspector and was currently working as a rancher with Doug Pranger.

Matt loved participating in and watching rodeo, liked to trap, could somehow build something out of nothing and was a skilled horse trainer.

Grateful for having shared in Matt's life: his wife of more than 20 years, Karly Dean of Platte, SD; his two children: Beau Dean and Daisy Dean of Platte, SD; his father, John Dean of Platte, SD; his mother, Carla Dean of Platte, SD; a brother, Tyrel Dean of Platte, SD; a niece, Everlee Baldwin of Winner, SD; his grandmother, Margaret Olic of Rapid City, SD; along with many aunts, uncles, cousins and friends.

Matt was preceded in death by: his grandparents, Raymond and Frances Dean; his grandfather, Frank Olic; and an uncle, Michael Olic.
---
Bromley Roger Heath
11/20/2022
Bromley Roger Heath is the 16-year-old son of Justin and Shelley Heath of rural Colome, SD. He was born on a cold winter day, January 6, 2006. He left his loving family to join Heaven on November 16, 2022, in the comfort of his home, surrounded by his family.
Bromley always said he was the perfect middle child. His siblings made his world go around. They were his buddies, partners in crime, fort builders, movie watchers and caretakers. He was their leader, and they were his. Bromley was a detail kind of guy. From the time he was little, he liked things a particular way. As his ability slowly left, he accepted it with a grace that only God gave him.
Bromley was diagnosed with Duchenne's Muscular Dystrophy in March of 2011. At the time, we had hoped for ten years and we were blessed with eleven years of his smile, infectious personality, and facial expressions. He had just turned five, was in preschool with his friends. As he transitioned through the years at the Colome School, which was in his top three places to be, his classmates transitioned with him. He walked until August 2013, at which time he transitioned to a powerchair, this would have been second grade. His classmates became his hands and feet and would do anything for him. They helped him with homework and Bromley helped them back, they got his lunch tray and fed him, they were his protectors. Bromley was like a magnet at school, everyone just stuck to him.
The powerchair gave him a freedom to be with his friends and family. He made tracks everywhere…barnyard, getting stuck in the mud, exploring at rodeos, driving down to the barn with his best dog, Mister. Mister filled a spot in Bromley's heart and was his faithful companion to the end.
Bromley was in a terrible burn accident on January 1, 2017, and burnt his legs and left hand. The healing process took a long time, but he never complained about it. He always said he couldn't wear shorts because he didn't want others to be jealous of his legs. As time took it's toll on his body, it became important to do a spinal fusion surgery. This was a very scary, hard surgery for a boy in his condition, this was November 2018. As usual, he triumphed. He had two rods placed in his back that straightened his smashed body, it was like he grew six inches. When he got in the van the first time, he was so happy he could see out the window.
Bromley's days were spent either at school or home. He loved that his cousins were at both places. Klayton and Bromley had a bond that only they could share. Those boys would do anything together, and Klayton always listened to what Bromley wanted. From playing outside, to gator rides, exploring, watching movies, PlayStation…they enjoyed all those times together.
As he kept losing muscle, his interests changed. He enjoyed playing football and farming on the PlayStation until his hands couldn't hold the remote. His phone gave him a new freedom too. He enjoyed getting Snapchats from his friends and playing HayDay. He and Mister would take off for a drive with his phone in hand, this way if they needed something, he could call for help.
As he became a teenager, he had a beautiful, deep, strong voice. When he should have been able to drive, we let three 14-year-old boys take the van to outdoor movies. Klayton and Joseph would enjoy evenings at the movie eating some McDonalds and Dairy Queen. Occasionally, other friends and cousins would join in on the fun.
He loved America. He loved Ohio State football. He loved shopping on Amazon and putting things in the cart, most things were red, white and blue or football. Most of his clothes had something American about them, all the way to his American underwear and socks. He loved comfortable clothes. He loved his mom's food. He loved his dads' stories. He loved every part of life, from trees to the animals on the ranch, he loved watching things grow and change. He loved the warmth of the sun, summertime, working cattle, helping at the arena, doing chores and telling Jakob what he needed to do.
He enjoyed watching Dukes of Hazard, Hawaii 5-O, Home Improvement, Fast n Furious movies, anything with history and would watch YouTube videos on how to build things. His favorite food was spaghetti with summer corn and homemade fresh buns. He loved a good burger and wimpy, his grandma's apple pie with cheese, and homemade lemonade.
We will always wonder what he would have been, had he been given a different path. He loved watching HGTV and would say what he would fix. He had style and a visual mind that might have made him a builder. He would have loved to play football. He told us, "I would have been the quarterback. And I would bull dog." Along with being a team roper and calf roper. He never got the chance to do any of those but got to watch a lot. He could tell you what you did wrong, in a kind way.
We were able to make memories away from home. In 2015, we enjoyed a Make a Wish trip to Rapid for the Stock Show. In 2015, we went to see Willie Robertson in Louisiana, then enjoyed Silver Dollar City at Branson, MO. He always wanted to go back to Branson. Both side of his family enjoyed the Louisiana trip. In 2018, his burn doctor gifted him seats to a Minnesota Wild Hockey game. Just this year we enjoyed a Heath Family ski trip in January 2022.
Bromley loved Jesus and wanted to be at church, go to youth group, and learn about the Bible stories. His memory was sharp and he could remember details that the rest of us couldn't. The three places he wanted to be were church, home and school. This filled his life with a completeness that gave him comfort. He felt like he fit in and didn't stand out. In the last year, our row has been quite empty or with only part of us there. In these times we would do "home church." We had some of the best sharing times during our home church.
Bromley is survived by his parents Justin and Shelley Heath; siblings: Wiley of Norfolk, NE, Saydee, attending USF in Sioux Falls, Seth, a freshmen and Jakob, a 5th grader at Colome; his maternal grandparents, Todd & Renee Cook of Mills, NE, and Roland & Debe Horstman of Dell Rapids, SD; his paternal grandparents, Roger & Janell Heath of Colome; uncles and aunts: Brett & Cheyenne Heath, Colome, Kevin & Lexi Heath, Onida, SD, Kevin & Marti Kingsley, Colome, Becky Hoffine, Colome, Chris & Tracy Dehning, Gregory, SD, Shawn & Stacy Anderson, Norfolk, NE, TJ & Meagan Cook, Norfolk, NE, Jay Horstman, Brookings, SD, and Derrick & Jessica DeWitt, Dell Rapids, SD; cousins: Cody, Kristina and Makenzie Heath, Romona, SD, Callie Heath, Pierre, SD, Kaydee Heath, Overton, NE, Kash, Klayton and Braxton Heath, Colome, Aspen Heath, Watertown, SD, Saige & Jace Heath, Onida; Shaleena, Raelynn & Bode Kingsley, Colome, Cohl & Savannah Ratermann, Brookings, SD, Baylie & Ashlyn Hoffine, Colome, Raylynn, Bentley, Baya, Bryden Dehning of Gregory, SD, Shace, Shelton & Sydney Anderson of Norfolk, NE, Lainee, Piper & Lincoln Cook, Norfolk, NE, Aubrey, Connor, & Austin DeWitt, Dell Rapids, SD, and Ayasha & Brooke Jarrett, Colome, foster cousins.
He was preceded in death by maternal great grandparents, Roy and Ruby Stevicks and William and Gertrude Horstman, and paternal great grandparents, Clarence and Frieda Heath and Gus and Orene Weidner.
---
Jim Jones
8/6/2020
James "Jim" Louis Jones was born on May 27, 1966 in Valentine, Nebraska, to Larry and Rose Ann (Gehlsen) Jones. Jim and his twin brother, John, were welcomed home by sister, Michelle. Later the family grew to include Deanne and Valerie.

Jim spent his first years growing up on his grandparents' ranch south of Mission. In August of 1973, his parents purchased a ranch and moved the family to southern Todd County near the community of Littleburg. Jim loved living in the country and growing up on the ranch taking care of cattle and working in the hayfield. Being in the country meant the Jones kids had to create their own entertainment. The ideas they came up with were not always the safest, but they did manage to keep their parents on high alert.

Jim attended Mission Elementary School for two years and then attended Littleburg Country School for grades second through eighth. His freshman year of high school was spent at Eau Claire Lutheran School in Wisconsin. He returned to Todd County High School the next year and graduated in 1984.

After high school, Jim helped on the family ranch and the family owned bowling alley and lumber yard. One day at the lumberyard, someone brought in a lineman's belt and hooks to sell. Jim bought them and enrolled in the power line program at Mitchell Vo-Tech. He graduated from the program in 1986.

On November 1, 1986 Jim married Robyn Osburn at Mission. They were blessed with sons, Tyler James, Michael Ray, and Tanner Louis. His children were his greatest joy, he loved being their dad and was always enormously proud of them.

Jim began his lineman career at Cherry-Todd Electric in Mission where he worked for 10 years. In April 1996 Jim accepted a job at West Central Electric as an outpost lineman in Kadoka. Jim loved building line and always accepted the challenge of the storm jobs eagerly as a test of his skills. He was an excellent lineman and always put the consumers first. After 31 years, Jim retired from line work in February 2018.

Staying idle was not part of Jim's life and he soon started down a new path working for West River Excavation in March 2018. Working at Coller's shop was a new experience. It was hard work, but it included teamwork and friendship. Working alongside Tanner was the greatest benefit of all. Coller's provided Jim with flexibility in the job so he was able to spend more time with his family. Last spring, he took seven months to help his father-in-law, Ray, and brother-in-law, Danny, on his ranch south of Wood Lake, Nebraska.

Jim genuinely loved to be with his family. He never missed any of the boys' games or a rodeo. He loved to be able to help the boys with everything. Whether it was fixing a pickup, welding in the garage, or out riding on cattle, this is where Jim wanted to be. Whenever the boys would pull into the driveway with a trailer, Jim would always check the lights and made sure they were all working before they left. Many times, his phone would ring, and it would be his boys asking questions, needing help, or just wanting to visit, and this always put a big smile on his face.

Jim always felt blessed with having boys, but his heart filled with more love when his sons picked Kylie and Emma to be his daughters. Jim's love grew even more when Kelton and Raeleen arrived. They melted his heart and he was so proud to be their Papa. He loved to be with them and was anxiously awaiting a new baby girl to snuggle.

Jim and Robyn loved being together. As a family they worked together remodeling their house and so many memories were made. Robyn was always coming up with new project ideas and although Jim may be hesitant at first but would soon realize that she could not do it without him, and he would help her out.

Jim always had time and wanted to help anyone. He had a giving heart and cared for so many. He always made everyone feel welcome at his home and he would travel anywhere needed to help someone out. He will truly be missed by many but will live on in our hearts forever.

Jim is survived by his wife Robyn of Kadoka; sons: Tyler Jones, Michael (Kylie) Jones, and Tanner (fiancé Emma) all of Kadoka; grandchildren: Kelton, Raeleen and Baby Girl arriving in September; his parents Larry and Rose Ann Jones of Mission; brother John (Julie) Jones of Mission; sisters: Michelle Jones of California, Deanne Jones of Omaha, and Valerie (Don) Phillips of Omaha, mother-in-law, Florence Osburn of Valentine; several aunts, uncles, nieces, nephew, and cousins.

Jim is preceded in death by his paternal grandparents LE and Florence Jones; maternal grandparents Carl and Josephine Gehlsen; father-in-law, Ray Osburn; sister-in-law, Debra Osburn; and cousins: Craig Reagle and Duane Martin Rahn.
---
Vonnie O'Dea
11/15/2022
Vonnie Lou O'Dea was born on May 22, 1945 in Marshall, MN, the second child of Loyd (Pete) and Vivian Buchert. At the age of 22 months, the Buchert family moved fifteen miles north of Philip, SD. She attended grade school at the Elbon School through the eighth grade and finished her education at Philip High School. On July 16,1962, she married James O'Dea at the Sacred Heart Catholic Church at Philip. To this union was born three daughters: Sheryl, Susan and Holly. During the first years of marriage, Jim and Vonnie worked for a few different ranchers in the area. In 1970, Jim and Vonnie leased the Bierwagen place at Milesville, SD for 20 years before purchasing a ranch south of Plainview.

Over the years, Vonnie was involved in her community by being a 4-H leader and teaching youth religion class at St. Mary's Catholic Church in Milesville. Vonnie had a special place for children in her heart and home. Many times, she was often called on to care for the children of friends and family. Her favorite job of all was being a partner for sixty years in the ranching business with her husband, JIm. She enjoyed working with cattle as the second in command. At an early age, she learned to drive tractors and ride horses. She was the chief gate opener and bunk cleaner. She worked side by side with her Cowboy and could always be counted on to have a meal on the table for friends and family. Vonnie was always up for a competitive cribbage game and if she couldn't beat you there, she would switch to marbles. Many families enjoyed ice-skating and card parties at the O'Dea house. Vonnie always had a soft spot for the less fortunate, while at the same time had high expectations for work ethic and good moral character.

Her grandkids will remember her for teaching them how to drive, bake, and all of them enjoyed extended summer "vacations" on the ranch. Vonnie loved attending her grandkids events and supported them in all their activities. She will forever be remembered as the family historian. Her love for family heirlooms and antiques was evident in her home.

She is survived by her husband Jim of Howes; daughters Sheryl Schweitzer of Gillette, WY, Susan O'Dea of Spearfish, SD, and Holly (Doug) Phillips of Piedmont, SD; eight grandchildren: Mary (Kyle) King, Tonya (Nick) Bunning, Rachel (Andrew) Olson, Garrett (Alyssa) Schweitzer, Amy (Troy) Wilcox, Michael Deichert, Jamie (Dakota) Spiker, and Paige Phillips along with ten great-grandchildren; other survivors include sisters: Twila (LeRoy) Dean and Betty (Jim) Smith, and brother Terry Buchert.

Vonnie was preceded in death by her parents Pete and Vivian Buchert.

Memorials may be directed to the H & M Playday Series, Rural Meade County Ambulance Service, or the Enning Fire Department.

Visitation will be held 5-7 p.m. with a Christian Funeral Vigil starting at 7 p.m. Thursday, November 17, 2022 at Sacred Heart Catholic Church in Philip.

A Christian Funeral Mass will be celebrated 10:00 a.m. Friday, November 18, 2022 at Sacred Heart Catholic Church with Fr. Gerlach as celebrant assisted by Deacon Lloyd Frein.

A Christian Funeral Committal will follow at the Masonic Cemetery in Philip.
---
Rhonda Thybo
8/3/2020
Rhonda Dee (Wientjes) Thybo, 54 of Belle Fourche, though tough as nails, lost her courageous battle with cancer on August 3, 2020 at the University of Health in Aurora, CO. Rhonda is the beloved wife of Jimmy, and loving mother of Trever, Tate, and Jesse.

Rhonda was born on November 28, 1965 in Mobridge, South Dakota to Calvin and Deleen (Jensen) Wientjes. She moved to Belle Fourche with her family in 1980. She quickly established herself in the community, in particular on the basketball court where she was a force to be reckoned with.

Rhonda had many basketball accomplishments throughout high school. Following high school graduation, Rhonda transferred her basketball skills to BHSU before marrying Jimmy Thybo on March 14, 1992. Her basketball accomplishments include all-conference at the college level.

Rodeo was another family legacy Rhonda loved and excelled at. Besides an avid barrel racer just like her mother and sisters, Rhonda also enjoyed rodeo queen competitions around the state and won many. She achieved many titles while competing in 4-H, Little Britches, and local rodeo competitions. She then continued to excel in rodeo throughout high school. She passed the rodeo passion to her sons, all successful cowboys in their own right. She was their biggest fan, supporting and cheering them on whether it was good or bad, Rhonda always kept things positive.

Rhonda then put the Wientjes trait into operation – working hard, hustling and bustling to bring success to everything she touched. Her successes included operating the Sale Barn Cafe, Harold's Club and perhaps what she was most proud of – she brought the Tri-State Rodeo crowd out of the bar and into the street when she set up a beer tent on the corner of 5th (Main) & 85. She then went on to a successful career with the Eagle Butte Mine.

In addition to Rhonda's husband, Jim and children, Trever, Tate and Jesse, many are left to fill this void cancer created; her sisters, Teri (Paul) of Denver, CO, Toni (Darwin) of Belle Fourche; her brother, Randy (Joan) of Paducah, KY; nephews, Ty, Ryan, Calvin and Kyle, Wacey (Heather), Wade (Jessica), Tyrel (Jamie), Joey, Peter (Zoey) and nieces, Kristen (Jason), Kelly (Dave), Kari (Casey), Dawn (Justin), Ashley, and Teresa, Amanda, Karen and Kathryn.

She was preceded in death by her parents, Calvin and Deleen.

Rhonda's time was cut much too short and the lives she touched are endless! She wouldn't want you to mourn terribly, just live by her example – live your life to the fullest!
---
Rick Dennis
10/15/2022
Rick Dennis was born August 20, 1955 to Harold and Ruvonne Dennis in McLaughlin, SD. He joined a sister Dana. Later siblings Lesa and Dean joined the family. In 1957, Rick's grandfather purchased the Dinkman place that is located between Belvidere and Kadoka and the family moved there from northern South Dakota. Rick attended elementary school in Kadoka. The family moved to Kansas and later Wyoming when Rick was in middle school. By his 8th grade year they moved back to the SD ranch. He graduated from Kadoka High School in 1973. During his senior year, Rick and his team roping partner, Mitch Olney, qualified for the National High School Rodeo Finals. They made their way to Ogden, UT where they participated in the team roping event.

In 1975, Rick and his parents moved to Center, CO. There, he rode on several head of yearlings, calved cows, and even did a little farming. Later Rick sold his horses and cattle and decided to try something new. He joined his folks in Phoenix, AZ. He tried flipping houses with his dad and that adventure didn't pan out. Rick moved to Monte Vista, CO where he worked in the parts department at a motorcycle shop. He became chief mechanic and found a new sport, racing dirt bikes. Meanwhile, his parents moved to Texas. It was pecan picking season so Rick headed south to help gather pecans. The fishing was good in the tailwaters of Buchanan Dam, TX and he decided to stay put. His next adventure was working in an upholstery shop as a refinisher, a trade that he used later in South Dakota. In 1987, Rick moved back to South Dakota and worked for his brother-in-law at the Don and Dana DeVries Ranch.

May 1, 1993 Rick married his high school classmate, Ronda (Foreman) Eckert. He helped raise Ronda's two daughters, Lori and Bobbi Jo. Rick worked on the Iwan ranch with Ted Vobr for several years, helped out at the DeVries ranch part time, and worked at Double H Feed in Kadoka. Following the passing of Ronda's parents, they made the move from Kadoka to Belvidere to the Foreman Ranch. Rick and Ronda shared a love to fish, camp, and spend time with the grandchildren. They enjoyed hosting family and friends for fish fries and BBQs. His love for Texas sports teams never faded; he enjoyed watching the Dallas Cowboys, Texas Rangers, and the Texas Longhorns.

He took on new duties in the Belvidere area. He was Belvidere Cemetery President for several years and was Assistant Fire Chief of the Belvidere Fire Department. He took great pride in keeping the cemetery well maintained and was proud of the tremendous improvements made with the fire department. Rick was also a long time Shriner and Master Mason with the Grand Lodge of Texas. Rick was a master of many trades: a self-taught guitar player and taxidermist, carpenter, roper, upholsterer, BBQ grill master, and poem/song writer. He had an incredible knack for woodworking and made anything imaginable, such as entertainment centers, jewelry boxes, quilt racks to name a few. The small pieces of wood never went to waste as he made toothpick and pencil holders..
Rick was always glad to help neighbors, friends and family. His goals in life were "never be late, work to your best ability, don't whine, and have fun." Rick was soft spoken and well known for his one liners. He always proclaimed, "you can learn more from listening than talking." In a poem for his grandfather he wrote, "We rode together a time or two…and we'll go again someday."

Survivors include his wife of 29 years, Ronda Dennis of Belvidere; two daughters Lori (Aaron) Iversen of Murdo and Bobbi (Ben Gaylord) Eckert of Euless, TX; two grandchildren, Carter and Taya Iversen of Murdo; parents Harold and Ruvonne Dennis of Rapid City; 3 siblings, Dana (late Don DeVries) of Rapid City, Lesa (John) Eisenbraun of Rapid City, Dean (Michelle) Dennis of Memphis, TN; brother-in-law Rodney (Kim) Foreman of Hyannis, NE; 3 nieces Terri (Eric) Mueller of Rapid City, Kelli (Shane) Halls of Rapid City, Kerri (Andy) Schofield of Belvidere; 4 nephews Cory Eisenbraun and Kyle (Shiloh) Eisenbraun of Rapid City, Ryan (Paula) Foreman of Brazil, Brent (Jessica) Foreman of Thornton, CO; his dog Lucy; and a host of other relatives and friends.

Rick is preceded in death by grandparents Walter and Lucy Dennis, Ted and Pauline Burnman; his in-laws Milton and Vonnie Foreman; brother-in-law Don DeVries, nephew Mitch Foreman and his granddog Brewskie.

Memorial visitation will be held from 4-6 p.m. with a prayer service starting at 5:45 p.m. Sunday, October 16, at the Belvidere Community Church Hall.

Memorial services will be held 11:00 a.m. Monday, October 17, 2022 at the Belvidere Community Church.

Interment will follow at the Belvidere Community Cemetery.

In lieu of flowers a memorial has been established to the Belvidere Volunteer Fire Department.
---
JD Mutchler
8/2/2020
John Dale "JD" Mutchler was born October 20, 1968, in Rapid City to Neil and Margaret Mutchler of Mud Butte, SD. He grew up and attended high school in Newell, SD, where he graduated in 1987. He moved to Mud Butte and worked on the Mutchler Ranch, raising Hereford cattle.
He married Danelle Mutchler on September 20, 1997. Together with their children, Tyler, Megan, and Prestyn, they welcomed another son, Caleb, in 2001. He continued to ranch in Mud Butte, and soon became busy taking his kids to ropings, rodeos, and following their athletic teams and other activities from elementary school through college. He loved his kids, but he had an even bigger place in his heart for his grandchildren, who will always remember "Papa JD" in every tall man they see with a cowboy hat.
He also enjoyed spending time with his wife, Danelle, no matter what they were doing - marathons, camping, or paddle boating. He would always be up for a new adventure, clad in his cowboy hat, denim western shirt, Hawaiian swimming trunks, and crocs.
JD was known by many, and had many long-lived friendships. His personality matched that of his horses: sometimes stubborn and wild, but gentle-mannered. He always had a sarcastic joke to tell (mostly inappropriate ones) and liked to make people laugh. Each joke was always followed by a big smile and a belly laugh. He loved kids, and developed a passion of helping and teaching kids to rope. Over the last few years, he helped build the arena into a place where kids could learn to love rodeo as much as he did.
He wanted to live, to share many more moments with his wife and family. He wanted to run his ranch, carrying on the Mutchler name. He wanted to watch his grandkids bounce on the backs of horses he made "kid broke" himself. He fought the hardest battle of his life for many years, and is finally at peace.
The family extends their most sincere thanks to all of those who cared for JD and his family throughout his life. Your help was what did, and will continue to, hold his family together for many years to come.
JD, age 51 of Newell, SD, passed away on Sunday, August 2, 2020, at his home.
JD is survived by his wife of 24 years, Danelle (Conitz) Mutchler; his children, Tyler (Jordynn) Mutchler, Megan Dix, Prestyn Novak, and Caleb Mutchler; his grandchildren, Josie Dix (age 2) and Tilden Mutchler (age 1); his mother, Margaret (Bauer) Mutchler; his brothers, Marvin (Teka) Mutchler and Bill (Tricia) Mutchler; numerous uncles, aunts, cousins, nieces, and nephews; and his loyal pal, Roper.
He was preceded in death by his father, Neil Mutchler, and infant sister, Mary Mutchler.
Visitation will be held on Thursday, August 6, from 5:00 to 7:00 p.m. at Kinkade Funeral Chapel in Sturgis, SD.
Funeral services will be held Friday, August 7, 2020, at 1:00 p.m. at the Newell Rodeo Arena. A family burial will take place afterward.
A memorial has been established to the Community Club for the Newell Arena improvements.
Condolences may be sent to the family at www.kinkadefunerals.com.
---
Joy Elshere
9/30/2022
Joy Moore Elshere was born June 25, 1930 at home on the farm in Texas to Ruby (Perkins) and Elbert Moore. Three years later her sister Colleen was added to the family. Because of her father's job, they moved around a lot during Joy's early life. She attended elementary schools in Paris, Honey Grove, and Bonham, Texas before graduating from Paris Texas High School in 1947. Joy later attended college and graduated from Paris Junior College in 1949. While in grade school, high school, and college, she was a member of the school band and was also a member of the City Band in Paris, Texas.

After college Joy worked as a clerk typist for the housing authority of the City of Bonham. In 1951 Joy met Paul through close friends who were in the Air Force at Perrin Air Force Base. They were united in marriage on February 3, 1952, and lived throughout Texas until moving to Perrin to be closer to the base. Their son Jim was born in Bonham, Texas in November 1952 while living in Perrin. Paul was offered an "early out" of the Air Force in November 1953 which he accepted joyfully so they could move back to the ranch they truly loved in South Dakota. Joy and her family lived with Paul's parents, Paul and Ruth Elshere, while their home was being built in June 1955. Their middle son Tim was born in October of 1955 and their youngest son Andy was added to the family in April of 1959.

Joy's life was busy with raising three boys, faithfully fulfilling the duties of a ranch wife, was an active church member and Ladies Aid member, taught Sunday school, was a Bible school teacher, youth group leader, and filled many more positions over the years that she truly enjoyed. Joy was also a member of the Milesville Women's Club for many years and was a founding member of the Hardingrove Evangelical Free Bible Church of Milesville.

Joy never forgot her Texas roots and background and was thankful for her wonderful Texas family and Christian upbringing.

Survivors include three sons: Jim (Lana) Elshere of Milesville, Tim (Judy) Elshere of Milesville, and Andy (Donella) Elshere of Faith; nine grandchildren: Misty (Ronny) Anderson of Miles City, Montana, Cory (Stacy) Elshere of Quinn, Ryan (Chrissy) Elshere of Elm Springs, J.J. (Lindsay) Elshere of Hereford, Scott (Tia) Elshere of Sioux Falls, Shawn (Thamy) Elshere of Rhome, Texas, Casey (Rachelle) Elshere of Hot Springs, Cole (Kyndra) Elshere of Faith, Kami (Jace) Jenson of Ralph, South Dakota; 23 great-grandchildren; numerous other nieces, nephews, and cousins; and a host of other relatives and friends.

She was preceded in death by her husband Paul Elshere on August 2, 2018, her parents; and her sister Colleen.

Visitation will be held 5-7 p.m. Thursday, October 6, at Rush Funeral Home in Philip.

Funeral services will be held 9:30 a.m. Friday, October 7, at Hardingrove Evangelical Free Bible Church in Milesville with Pastor Gary Wahl officiating.

Interment will follow at the Milesville Cemetery.
---
Anthony Gourneau
8/2/2020
Funeral services will be 1:00 pm Saturday, August 8, 2020 at Diamond Willow Ministries in Fort Thompson with burial in the Lakeview Cemetery at Fort Thompson. Wake services will be Wednesday, Thursday, and Friday evening at 7:00 pm at Diamond Willow Ministries in Fort Thompson.
Anthony Heath Gourneau was born on June 15Th, 1997 to Heath and Anna (Hopkins) Gourneau.
Anthony began his journey to the Spirit World on August 2nd, 2020.
Anthony was raised on the Crow Creek Reservation all his life. He couldn't imagine being anywhere else. He loved the land and the river and the wide open space where he felt his spirit was free.
Anthony attended elementary, middle, and most of his high school years in Chamberlain, SD. He made many friends throughout his school years and loved football more than anything, receiving the All Nations All Conference Award in 2015. He enjoyed track & field, Anthony was a Member of So. Dak. High School Rodeo Assoc- SDRA and INFR . He was a bareback rider for four years. In his last year he went to the National High School finals rodeo in Rock Springs, WY and was a South Dakota Qualifier for trap shoot. Anthony placed 24 out of 130 finalist from 47 states and 3 countries. Anthony kicked ass down there. We were so proud.
Anthony was so full of ambitions starting at a very young age. His dad was his hero and always wanted to learn all he could from him. They lead to passions that became a part of his life. He lived so high spirited there was not enough time in each day to do the things he enjoyed. He worked the summers at Thiel's Collision Center and wanted to be there to help during weekends and breaks while he was in college.
In 2017, Anthony attended Lake Area Vo-Tech at Watertown, SD. for 2 years, receiving his diploma in Automotive Technology. Right after his graduation, Anthony was hired at Willrodt Ford in Chamberlain, SD. His boss was Frank Willrodt thought Anthony was a very talented young man. Anthony was dedicated to his job and was always the first one out the door every morning and the last one home every evening, As His love for the gym always came right after he clocked out from work and boasting that he was an amateur body builder and always flexing his muscles. Anthony was a big inspiration to a lot of people.
More than anything Anthony loved being with his family. He was always reminiscing with his big sister Destiny with lots of laughter and tedious argument. It was a special bond that only they shared that could not be broken, even after accidentally running his sister over with a 4 wheeler. Anthony spent most of his time with his little brothers Andy and Jed. He was always teaching them to hunt, fish, and shoot guns. He was always helping his little bros fill their buck tags first, then his. Most of all, it was his brother Andy who was always right by Anthony's side. They did everything together and were inseparable. Andy had to learn quick as he is 3 years younger than Anthony, but grew to be bigger than him though. They loved guns and shooting. They were always target shooting and was always up for a good challenge. Lately they were in the kitchen with their mom, teaching her about smoking foods anything and everything they could, mostly meats and they always turned out awesome.
Anthony and his brother Andy recently gained a passion for Harley Davidson motorcycles and have been riding together a lot lately on their HD motorcycles. They had plans of riding to Sturgis with their friend Kyle Campbell this Friday August 14, 2020. Staying the weekend, riding and hanging with their older cousin Tucker Gourneau while out in Sturgis. Anthony always made time for his nephew Noah and loved his new niece Serenity. We always knew that with each other we could accomplish anything.
Grateful for having shared his life are his parents Heath and Anna Gourneau; his sister Destiny Gourneau (Chris Anderson) and nephew Noah and niece Serenity of Ft. Thompson; his brothers Leander (Andy) Gourneau and Jedediah Gourneau of Ft. Thompson; his Lower Brule Gourneau Family; and all of his many many family, relatives and friends.
Preceding him in death are his Grandma Lorraine M. Gourneau; Great Grandma Ruby Blaine; his Grandpa's Steve Gourneau and Vilas Hopkins, Sr.; his Uncle Vilas Hopkins Jr.; and his big brother Adrian Gourneau. Although there are many more, these are the ones he knew.
---
Gary Nixon
9/18/2022
Gary Nixon was born in Chadron, NE on August 27, 1946 to Leo (Shorty) and Dorothy (Pete) Nixon. He grew up on the family ranch north of Cottonwood, SD. He was called home to work the cattle on the thousand hills of heaven, Wednesday, September 14, 2022.

Gary attended elementary school at the Lincoln school north of the ranch. This and the ranch is where he developed his horse skills, riding to school every day. In 1964 he graduated from Philip High School. He was always very athletic and while in high school he participated in tumbling, gymnastics, boxing and rodeo.

After high school Gary spent time on the ranch until he left for Basic Training in December 1965. While enlisted in the US Army he spent most of his time in Fort Bennig, GA and Fort Rucker, AL. Ironically enough, he was a helicopter mechanic while enlisted, because a mechanic he was not. While in Georgia he missed the cowboy life and was fortunate enough to find a family away from home that allowed him to ride some horses and continue to rodeo. He was honorably discharged in December of 1967 and made his way back to the ranch at Cottonwood.

Gary loved ranching and cowboying. The standing joke was that if he couldn't do it horseback it wasn't his thing. In the late 60's, after returning from the Army he attended horse shoeing school.

While he was young his dad built him an arena so that he could develop his rodeo skills. He was a great roper, rode some bareback horses but his favorite was "the big man's sport", Steer Wrestling. He won many awards in the arena, but some highlights were in 1970, he had the fastest steer dogged in the SDRA, he was the 1971 SDRA Steer Wrestling Runner-up and in 1972 he won the Steer Wrestling year end in both the SDRA and NRCA. When Dick Ward announced Gary at rodeos he often said "This cowboy has muscles in places where most people don't even have places."

In 1971, Gary married his best friend, love of his life and his cowgirl, Julie Jeffries in Belle Fourche, SD. These two were definitely each other's soul mates. You rarely saw one with out the other. Boy could they dance! When they were on the dance floor people always watched them move seamlessly together. Gary and Julie made their home northwest of Philip on Deadman Creek working side by side ranching and raising their girls, Kellie and Mandie.

Gary served as a director of the SDRA and later the SDHSRA. He was an outrider for many wagon trails. Gary was always willing to volunteer at youth rodeos by flagging and judging even while his grandkids were competing. He mentored many young cowboys through the years even hauling them with him when he was still going. So many people have told the family over and over again that Gary was their cowboy hero. He was a man of unmeasurable character, strength and kindness.

He was a member of the American Legion Post 173, American Angus Association and AQHA. He was well known for his outstanding herd of Black Angus cows he built. He didn't always do things the easy way, but it was the cowboy way. He drove a team of horse to feed with for many years, could make the tightest small square bales, the tightest gates and most even tight, fences, and the straightest stack of hay. He didn't buy his first-round baler until the summer of 1994.

He will be missed by so many.

Survivors include his wife Julie; two daughters Kellie (Jason) Ostenson of Wall, and Mandie (CJ) Menzel of Philip; grandchildren Aleida (Cain) Fairbanks, Abbianna Weinzetl, Trevor Ostenson, Mason (Lauryn) Ostenson, JJ Ostenson, and Fallon Ostenson; and Tessa, Josie and Oakley Menzel; a sister Jeanni (Gale) Gossard of New Underwood; two sisters-in-law Janie McLean of Lake Elsinore, California, and Joy Jeffries of Newell; two brothers-in-law Zane Jeffries of Box Elder, and Kevin (Julie) Jeffries of Rapid City; and a host of other relatives and friends.

He was preceded in death by his parents.

A memorial will be established.

Visitation will be held 5-7 p.m. Sunday, September 18, at the American Legion Hall in Philip.

Funeral services will be held 10:00 a.m. Monday, September 19, 2022 at the American Legion Hall with Pastor Harold Delbridge officiating.

Interment with military honors will follow at the Masonic Cemetery in Philip.
---
Charles Deutscher
8/1/2020
Charles John Deutscher was born on June 29, 1934 to William and Sarah (Frey) Deutscher. He grew up on a farm east of Scotland with his siblings Donna Mae and Paul. He enjoyed playing football throughout his school days and graduated with the class of 1954 from Scotland High School.

On June 26, 1954 Charlie married his high school sweetheart Myrna Newell. He then served in the United States Army as a radar operator in Chicago during the Korean War. After his service, they returned home to the Scotland-Olivet area and Charlie began farming and working at the Scotland Locker. He also worked at Fair Manufacturing in Menno later in life. Charlie and Myrna raised six children together: David, Kevin, Lori, Cheri, Keith and Teri.

Charlie had a passion for raising quarter horses and rodeo. He was one of the founders of the Scotland Rodeo Club and enjoyed participating as a contestant as well as entertaining crowds as a rambunctious rodeo clown. Later, he enjoyed team penning with the South Dakota Rodeo Association and also served many years as a director for the organization. One memory his family will treasure is Charlie driving his covered wagon in the Centennial Wagon Train with his mules Ace and Annie.

Above all, Charlie was a family-oriented man who was proud of his children. He enjoyed cheering on his kids and grandkids at their many activities including 4-H rodeos, track meets, basketball games and wrestling matches. He also loved music and attended many of their concerts. Charlie enjoyed a good game of cards with friends. Hunting and fishing was a favorite family pastime and he looked forward to his west river deer hunting trips with "the boys." Charlie simply adored his grandchildren and great grandchildren and they loved and admired him in return.

Charlie lived his life the cowboy way and passed on these virtues. There was never any quit in him. He was always a straight-shooter who believed in hard work and wasn't afraid of hard times. A storyteller and a showman, Charlie loved to make people laugh. His personality was larger than life, his blue eyes always twinkling with a bit of mischief and magic. His beaming smile and happy chuckle will be missed by the many who were blessed to know him. The memories he made with his family will be cherished and they will hold his love and kindness forever in their hearts. As Chickenfoot would say, "We'll see ya'll down the trail!!"

Charlie took his final ride home with the Lord as his pardner on July 30, 2020 at the Scotland Hospital at the age of 86 years old. He is survived and remembered by his wife of 66 years Myrna; children: David (Linda) Deutscher of Annandale, Virginia, Kevin (Cindy) Deutscher of Flandreau, Lori (Gary) Suess of Kaylor, Cheri (Keith) Engel of Freeman, Keith Deutscher of Olivet, Teri (Joe) Syrovatka of Lesterville; grandchildren and great grandchildren: Travis (Amber) Deutscher-Monica, Kaydyn, Bryson; Sara (Austin) Olivier-Henry; Tyrel (Maria) Deutscher. Chris (special friend-Carvella) Suess-Mylie, Lane, Tyler (special friend-Krissy) Suess; Tanner (Mariah) Suess-Weston and grandbaby boy on the way; Aaron (Rachel) Engel; Jeremy (Dani) Syrovatka-Emmett, Lily, Paige; Cindy (Cory) Heckenlaible-grandbaby boy on the way; and his brother Paul. He was preceded in death by his parents William and Sarah and his sister Donna Mae Kramer.
---
Darrell Fischer
5/10/2022
Darrell Fischer, 68, of Centerville, SD, died Saturday, May 7, 2022 at Ava's House hospice, Sioux Falls, SD.
Darrell Allen Fischer was born on June 15, 1953, at Sioux Falls, SD, the son of Alfred and Lucille (Bossman) Fischer. He grew up near Lennox, SD, attending rural school and then graduated from Lennox High School in 1971. He went on to serve in the US Air Force from 1971 until his honorable discharge and transfer in 1972, to the SD Air National Guard, where he served for 6 years.
Darrell made his home in the Chancellor/Lennox area and then in the Centerville/Viborg area. He worked in construction for the past 45 years.
Darrell was raised attending Germantown Presbyterian Church. He belonged to the Centerville American Legion Post. In younger years he played baseball and later softball and went on to coach his kids teams. Darrell was an avid horseman who was active in rodeo and the 4H Rodeo Club, where he served as chute boss. He served as the trail boss for the Lewis and Clark Wagon Train. Darrell enjoyed camping and cooking and took great pride in his role as camp cook. Most of all, Darrell loved his family.
He was preceded in death by his parents, mother, Lucille in 2007 and father, Alfred in 2021.
Grateful for having shared his life are his five children: Derick (Meagen) Fischer, Alcester, Darin (Chantel) Fischer, Centerville, Danny (Anna) Fischer, Astoria, Crystal Enoch) McGill, Konawa, OK and Dalton (Emilie) Fischer, Letcher; seven grandchildren and one sister, Diane (Steve) Deschepper, Chancellor and a host of nieces, nephews, other relatives and friends.
Services will begin at 1:30 p.m. Wednesday, May 11, at Germantown Presbyterian Church, rural Chancellor, SD,. Visitation, with the family present will be 6 to 8 p.m. Tuesday at Dindot-Klusmann Funeral Home, Lennox.
---
Blake Williams
7/23/2020
Blake Matthew Williams (Wanbli Okiyan Wicasa "Flying Eagle Man") was born on January 26, 1994, to JD and Deb Williams and he immediately hit the ground running. His life although normal, was jam packed with full pace excitement, up until the very end, when the Creator called him home.
He attended Piedmont Elementary School, Sturgis Williams Middle School, and Sturgis Brown High School. After graduating from high school, Blake went to Gillette Community College where he received an Associate's Degree in Welding. Afterwards, he went to California where he obtained his horseshoeing certification from Pacific Coast Horseshoeing School. The class was full of people from all over the world and he loved the experience. He then came back home to further his education and obtained his firefighter certification. That summer, he fought fires in California, Colorado, New Mexico and was able to ride in the helicopters during that time and watched them drop water next to him, as they constructed fire lines. It was an experience that he desired, he met so many people. He also joined the firefighting brotherhood for life, he did not understand this when he began this experience, but at the funeral you will see how his fellow firefighters treat the loss of one of their own. In the summer of 2019, he worked in Wyoming welding on pipelines, he got a chance to put his college learning to work and again he met many people and friends. Most recently, he was employed at the Sanford Research Laboratory as an Infrastructure Technician. He was excited about going down into the lab and traveling the big tunnel system deep underground. He would send videos that made you wonder what he was doing. It was his first career path job that had all the benefits, great pay, was exciting and fun to Blake, but for him and his family he found a great job close to home. The last few months of his life you could tell that he was moving in a positive way and we knew he had plans to start his rodeo life up again, planning on getting more cows, just a great point in life to get to.
Blake was always competing in some event, he was a busy soul, in reflection he had led an adventurous life that most of us would envy. He jam-packed it all into a short 26 years of life. He was always in competitive sports so it seems. He began organized flag football at age 5, and was involved in T-ball with the Rapid City youth programs. He also started wrestling where it became apparent, he was a natural and he continued his wrestling career throughout high school. He was a member of the toughest wrestling team in the state and assisted the Scoopers with shattering the state record in 2010. In 2012, he finished 6th in his weight class at the state wrestling tournament. He also had a love for rodeo. Blake and his brother began participating in rodeo playdays and dummy ropings at a very young age. This progressed into 4-H, Little Britches, and then the high school rodeo and college rodeo programs. In 2012, he placed 2nd in Steer Wrestling and 4th in the Team Roping at the State High School Rodeo and then competed in the National High School Rodeo. While there, Team South Dakota won the National High School Volleyball Championship. He then started participating in the SDRA rodeos, the GPRA rodeos, and also with the PRCA. He won his share of buckles and saddles through this entire time. He participated in the Denver Stock Show PRCA rodeo and the Cheyenne Frontier Days PRCA rodeo. He was the All-Around Cowboy at the PRCA Valley City Winter rodeo and won 2015 Year- End Top Ten and qualified for the Indian National Finals Rodeo in Las Vegas. His biggest win was making lifelong friends from Montana to Texas in the rodeo world.
The biggest part of his story is that he met many people. All the people that were part of his life, teachers, coaches, teammates, and parents all lent a helping hand to make Blake so special. Blake was never a stranger and made friends wherever he went. He was known for his strong handshake, a big smile, and a charisma about him that radiated such a positive aspect on life. He always had time to visit those folks that he came in contact with. People will tell you that Blake was a rare person who did not have to say much, but they knew he would give the shirt off his back to anyone. He was loyal to his friendships and had their back. He was full of fun and wanted to involve everyone in the celebrations.
One of Blake's greatest joys was playing with his nieces and nephew and teasing them to get a rise out of them. He received one of the greatest honors this year when he was asked to be Kamryn's God Parent. Family meant everything to Blake and he was the best "Stinky Uncle Blake."
Our memories of him will be of his firm handshake, his big "Blake" grin, his word that was gold, his quiet humble ways, and a very special person to all. As we mourn his passing and also celebrate his life, we will see how he was connected to the brotherhood of the Sturgis Scooper world, we will see that his brotherhood of his cowboys/ranching world will be present, and we will see the brotherhood of the firefighting world honoring him in his passing. There is no doubt that Blakey grew up to a one-in-a-million Blake. We love you and will miss you so much.
Grateful for having shared in his life are parents, JD (Patti) Williams and Deb (Don Pourier) Wilburn; brother, Brock (Danielle) Williams; sisters, Brittany (Jeff) Kreul, and Kaylee Williams; paternal grandmother, Mona Williams; nieces, Kaydence, Kingsley, Kylie, Kamryn; and nephew, Carter. His extended family was his step-father, Jack Kerstiens; his step-brothers, Casey (Carrie) Kerstiens, and John (Megan) Kerstiens; and step-sister, Keri (Lex) Palmer. Also included are Arena Pourier and Colton Pourier. He had a step-brother, Donnie Moore; and step-sisters, Jamie Crazy Bear, Tiffany Pesicka, and Roni Daly.
Blake was preceded in death by his grandparents, Lavern & Bert Wilburn; and Sharke Williams.
Funeral services will be at 1:00 p.m. Thursday, July 23, 2020, at the James Kjerstad Event Center in Rapid City, SD, with Mr. Jim Wakefield officiating. Burial will be at Horseshoe Valley Cemetery on the family ranch.
Memorials have been established to go to Piedmont Fire Department, South Dakota High School Rodeo Association, and Gillette College Rodeo.
---
James Emery
5/6/2022
James David Emery, 64, of Belle Fourche, passed away May 3, 2022 at his home in Belle Fourche, SD surrounded by his girls.
He was born August 6, 1957, in Belle Fourche to Charles and Leota (Henwood) Emery. He graduated from Belle Fourche High School in 1975. Jim had many jobs in the tri-state area. He was the best gravy maker at the Port Café. He farmed for the Keil family, held various jobs driving truck, operating heavy equipment for construction and mining, driving over the road and ranching. He then started Emery Backhoe Service, later he was the Director of Public Waterworks for the city. Jim started Sandstone Water Company supplying water to residents of rural Belle Fourche south and west of town.
Jim married Jan Murphy in 1986, they divorced in 1996. With this marriage came a 12-year-old daughter, Shannon. He then made a life with Tabi Dungey from 1997 to 2013. Two more daughters, Kayla and Tori came with this relationship.
He was a member of the Moose Lodge. Jim loved following the High School wrestling team, often driving the bus. He was a long time Soccer Dad, looking forward to being a Soccer Grandpa. Never did he turn down a chance to play cards with the guys. Jim played Santa starting in the early 90's and continuing until his kidney transplant. He had the reindeer, a beautiful, lush red suit sharing the Santa experience with area children in Story Book Island for several years. He set up teleconferences with Children's Hospitals and schools around the globe. Jim was very involved with the Black Hills Roundup and High School Rodeos. He drove his team in the parade hauling various dignitaries and maintained the arenas. Wagon trains were a large part of his summers. Traveling with the family around the Black Hills and Badlands participating in trains from Medora, ND; Ft. Pierre, SD; and Sidney, NE to name a few.
Survivors include his Mother Leota Emery; siblings, Laurie (Jim) Hamilton, Cheryl Miller and Kenny (Lori) Emery; children, Shannon (Shane) Croft, Kayla Trudo and Tori Dungey; six grandchildren, Shalayna Croft, Shyan (Jesse) Hendrickson, Shari Croft, Landon Tate, Morgan Tate and Aria Alvear; three great-grandchildren, Jerry Lee Hendrickson, Madalynn Gries, and Josiphine Westman.
Jim was preceded in death by his father, Charles Emery; sister, Sharon Harrelson; brother-in-law, Gerald Miller; and great-niece, Shelby Sturtevant. As well as, several cousins, aunts, uncles, and his grandparents.
Visitation will be from 5:00 PM to 7:00 PM on Friday May 6th, at the Kline Funeral Chapel in Belle Fourche, SD.
Services will be at 1:00 PM on Saturday, May 7th, at the Christian Life Center, with Pastor Paul Howard officiating. Burial will be at Pine Slope Cemetery in Belle Fourche. A reception will follow at the Brandin' Iron south of town.
Pallbearers will include Merlin Porterfield, John Pierce, Neal McCoy, Jim McCoy, Scott Gross, Steve Gross, and the team will be driven by Scott Porterfield.
In lieu of flowers a memorial has been established.
The funeral will be published for viewing at klinefuneralchapel.com live streaming site following the funeral.
An online guest book is available at klinefuneralchapel.com
---
Austin Todd Scott
7/20/2020
Austin T Scott, 31, of Fort Pierre, SD, passed away Tuesday, July 14, 2020 in Fort Pierre, SD.
A visitation will be from 5:00 pm to 6:00 pm on Sunday, July 19 with a time of sharing starting at 6:00 pm at Community Bible Church in Pierre.
A Funeral service will be at 11:00 am on Monday, July 20th at Stanley County Fair Grounds, a burial will follow at Scotty Philip Cemetery in Fort Pierre.
The services will be live-streamed, at the top of this obituary starting at 11:00 am on Monday.
For those wishing to attend the services please practice social distancing and wearing a mask is suggested.
Austin was born on April 14, 1989 in Pierre, SD to Todd Scott and Shavonne Mitchell. He was raised in the Ft. Pierre/Pierre area. Austin was full of love and brought joy to people everywhere.
Austin attended Stanley County school in Ft. Pierre where he was active in football, wrestling, and track. From a young age, Austin befriended all the kids in his class and always made a special effort to make all feel included. Austin had a lot of school pride and even recruited kids from other cities to come join the Stanley County Buffalos in football and wrestling. Austin was honored to be selected as Homecoming King. He also won many awards during sports for his outstanding sportsmanship. Win or lose, he always had a smile on his face. In fact, he was known across the state to all the wrestling coaches as "Smiley".
During summers, Austin kept busy rodeoing, playing on the river, and working at Don's Sinclair. In later years, he worked for Dakota Furniture Installation and various ranches. He rode his first horse, Fine Warrior when he was 3 and never looked back. He loved his horses and competed in bronc and bull riding and several other events - you knew he had Tibbs blood running through his veins. He was a natural horseman and loved helping work cattle or just riding on the range. Dogs and horses always gave him a great deal of comfort, there was always a dog by his side. Austin spent many days camping and playing in the river at Okobojo, the pool, and camping at Cedar Creek. He loved to jet ski, swim, snorkel and any other water activity.
Austin had a beautiful smile that lit up a room. He had a natural ability to make friends anywhere he went and had a deep love for children of all ages. Austin had a great sense of humor and could make you laugh with his quick wit, funny jokes and stories. He loved to hang out with his family, nieces, nephews and friends. This past 4th of July holiday, Austin instigated a water fight with his nieces, which they all loved.
Austin enjoyed cooking, woodworking, playing cribbage, adventures, vintage clothing, driving truck, and the Miami Dolphins, and demonstrated impeccable skills golfing and fishing (aka known as terrible).
From the moment he was born, Austin lived the cowboy way of life. He had great influences who proudly groomed him and shared this lifestyle. He was born to be a cowboy. It truly brought joy to his life. Austin spent time working cattle, branding, breaking colts and other ranch work whenever anyone needed a helping hand.
He loved to travel with his family. In February of this year, the Mitchell family spent a week at Disney World which was a trip filled with special memories.
Austin's short life on earth was filled with a very special family who he loved deeply. Austin is survived by his parents Todd and Becci Scott and Pat and Shavonne Mitchell, sisters Brittani (Shawn) hussey, Ali (Herman Fennell), Tatum and Cedar Scott, brothers, Stran, Michael (Madysen), and Nickolas Scott, Matthew (Amanda) and Mark Mitchell, nieces and nephews Sidney, Jaxon, Joey, Tayson, Madyson, Braxton, Hadley, Brecklyn and Wren. Special friend Jen de Hueck. Grandparents Duane and Sharon Hannum, Gay Rhoades, numerous aunts, uncles and cousins.
He was preceded in death by Grandparents Dort and Harry Scott, Dick Rhoades, Gene and Jo Ritchey, and cousin Parker Mitchell.
He will be missed by everyone whose life he touched.
---
Jack A. Belkham
4/25/2022
Jack A. Belkham, 83, of Redfield, formerly of Sioux Falls, SD, died on April 20, 2021, at the Eastern Star Home in Redfield. Funeral services will be held at 1:30 p.m. on Saturday, April 24, 2021, at Hyke Funeral Home in Redfield, with Reverend John Short officiating. Burial will follow in St. Bernard's Catholic Cemetery. For those unable to attend in person, the funeral service will be live-streamed to the funeral home's website.
Visitation will take place one hour prior to the service at Hyke Funeral Home. Arrangements have been entrusted to Hyke Funeral Home in Redfield. (www.hykefuneralhome.com)
Jack A. Belkham was born September 1, 1937, in Springfield, MO, to Troy and Agnes (Heffelman) Belkham. He was raised in Grove, OK, by his foster parents, Dow and Hoakie Phoenix, from the age of 6 months. He was an only child. He attended school in Grove, OK, and graduated High School. He attended college at Tahlequah, OK, and postgraduate studies in education at Black Hills State College and Arizona State College. Jack was an enrolled tribal member of the Seneca Cayuga Tribe of Grove, OK. Jack taught and coached in Dupree, Lower Brule, and Fort Pierre, SD, and worked with the tribal school in Eagle Butte, SD. In 1978 he moved to Flandreau, SD, where he was Principal and then the Superintendent at Flandreau Indian School.
Jack married Betty Walker in 1955 in Grove, OK, and to this union, four sons were born.
In 1967 Jack received the "Rookie Cowboy of the Year" award. He was very active in the Professional Rodeo Cowboys Association in both calf roping and steer wrestling. Jack was a gold card member of the PRCA. He was later active in the South Dakota Rodeo Association, the Northwest Ranch Cowboy Association, in both Senior Men's breakaway roping and team roping. One of Jack's greatest rodeo accomplishments was winning the NRCA Senior men's breakaway roping in 1990.
Jack married Barbara Roeber on June 2, 1990. When first married, they lived on an acreage in Flandreau, SD. In addition to his career in education, Jack raised horses, steers, and calves and spent weekends as a rodeo contestant.
Jack retired from Flandreau Indian school in 2002, and in 2016 they moved to Sioux Falls so that Barbara could be closer to her profession as a Physician Assistant for Sanford Family Medicine. He spent the last eight months at the local nursing home.
Jack is survived by his loving wife Barbara of Tulare, SD; his stepdaughter Nichole (Kelly) Archer of Gettysburg, SD; his sons: Larry (Laurie) Belkham of Dupuyer, MT; Gary Belkham of Grove, OK; Joe Belkham of Sherman, TX; and Jeff (Brenda) Belkham of Ft. Pierre, SD. He is also survived by his half-sister Neva (Patrick) Gomez of Bloomington, IL. Jack is also survived by eleven grandchildren and seven great-grandchildren.
He was preceded in death by his parents and foster parents.
---
Lenore Sutton
7/15/2020
Lenore Antonia Sutton was born to Billie and Kelsea Sutton on July 8, 2020, at 11:01 AM. She weighed 5.5 pounds and was 19 inches long. She delighted everyone with her head full of dark hair and her sweet spirit.
She honored us with one week of memories and died peacefully in her mom and dad's arms on July 15, 2020. She got to meet and be held in the arms of grandmas, grandpas, aunts, and brother Liam. She was held in the hearts and prayers of countless others.
There will be a private family service. Rather than flowers, please consider a donation in her honor to the Burke Community Foundation (PO Box 376) because we love this place where we planned to raise our daughter Lenny.
Lenny is survived by her parents, Billie and Kelsea, and her big brother Liam. Her grandparents Bill and Renee Sutton and George and Laurie Kenzy. Her aunts and uncles Katelyn, Alec, Chloe, Rehme, Tayler, Dee and Tyler. Her first cousins Landry, Arina, Blaisely, Maris, Maysa and Cru. And her great grandmothers Ruth Sutton, Betty Kost, and Linda Lillibridge.
She was preceded in death by her great grandfathers Kenny Kenzy, John Lillibridge, Anton Kost, and Billie Sutton, and her great grandmother Eleanor Kenzy. Both Eleanor and Anton were her namesakes.