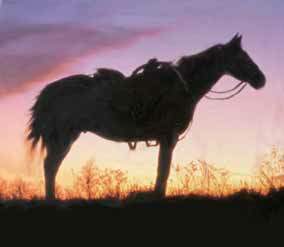 ---
Blake Williams
7/23/2020
Blake Matthew Williams (Wanbli Okiyan Wicasa "Flying Eagle Man") was born on January 26, 1994, to JD and Deb Williams and he immediately hit the ground running. His life although normal, was jam packed with full pace excitement, up until the very end, when the Creator called him home.
He attended Piedmont Elementary School, Sturgis Williams Middle School, and Sturgis Brown High School. After graduating from high school, Blake went to Gillette Community College where he received an Associate's Degree in Welding. Afterwards, he went to California where he obtained his horseshoeing certification from Pacific Coast Horseshoeing School. The class was full of people from all over the world and he loved the experience. He then came back home to further his education and obtained his firefighter certification. That summer, he fought fires in California, Colorado, New Mexico and was able to ride in the helicopters during that time and watched them drop water next to him, as they constructed fire lines. It was an experience that he desired, he met so many people. He also joined the firefighting brotherhood for life, he did not understand this when he began this experience, but at the funeral you will see how his fellow firefighters treat the loss of one of their own. In the summer of 2019, he worked in Wyoming welding on pipelines, he got a chance to put his college learning to work and again he met many people and friends. Most recently, he was employed at the Sanford Research Laboratory as an Infrastructure Technician. He was excited about going down into the lab and traveling the big tunnel system deep underground. He would send videos that made you wonder what he was doing. It was his first career path job that had all the benefits, great pay, was exciting and fun to Blake, but for him and his family he found a great job close to home. The last few months of his life you could tell that he was moving in a positive way and we knew he had plans to start his rodeo life up again, planning on getting more cows, just a great point in life to get to.
Blake was always competing in some event, he was a busy soul, in reflection he had led an adventurous life that most of us would envy. He jam-packed it all into a short 26 years of life. He was always in competitive sports so it seems. He began organized flag football at age 5, and was involved in T-ball with the Rapid City youth programs. He also started wrestling where it became apparent, he was a natural and he continued his wrestling career throughout high school. He was a member of the toughest wrestling team in the state and assisted the Scoopers with shattering the state record in 2010. In 2012, he finished 6th in his weight class at the state wrestling tournament. He also had a love for rodeo. Blake and his brother began participating in rodeo playdays and dummy ropings at a very young age. This progressed into 4-H, Little Britches, and then the high school rodeo and college rodeo programs. In 2012, he placed 2nd in Steer Wrestling and 4th in the Team Roping at the State High School Rodeo and then competed in the National High School Rodeo. While there, Team South Dakota won the National High School Volleyball Championship. He then started participating in the SDRA rodeos, the GPRA rodeos, and also with the PRCA. He won his share of buckles and saddles through this entire time. He participated in the Denver Stock Show PRCA rodeo and the Cheyenne Frontier Days PRCA rodeo. He was the All-Around Cowboy at the PRCA Valley City Winter rodeo and won 2015 Year- End Top Ten and qualified for the Indian National Finals Rodeo in Las Vegas. His biggest win was making lifelong friends from Montana to Texas in the rodeo world.
The biggest part of his story is that he met many people. All the people that were part of his life, teachers, coaches, teammates, and parents all lent a helping hand to make Blake so special. Blake was never a stranger and made friends wherever he went. He was known for his strong handshake, a big smile, and a charisma about him that radiated such a positive aspect on life. He always had time to visit those folks that he came in contact with. People will tell you that Blake was a rare person who did not have to say much, but they knew he would give the shirt off his back to anyone. He was loyal to his friendships and had their back. He was full of fun and wanted to involve everyone in the celebrations.
One of Blake's greatest joys was playing with his nieces and nephew and teasing them to get a rise out of them. He received one of the greatest honors this year when he was asked to be Kamryn's God Parent. Family meant everything to Blake and he was the best "Stinky Uncle Blake."
Our memories of him will be of his firm handshake, his big "Blake" grin, his word that was gold, his quiet humble ways, and a very special person to all. As we mourn his passing and also celebrate his life, we will see how he was connected to the brotherhood of the Sturgis Scooper world, we will see that his brotherhood of his cowboys/ranching world will be present, and we will see the brotherhood of the firefighting world honoring him in his passing. There is no doubt that Blakey grew up to a one-in-a-million Blake. We love you and will miss you so much.
Grateful for having shared in his life are parents, JD (Patti) Williams and Deb (Don Pourier) Wilburn; brother, Brock (Danielle) Williams; sisters, Brittany (Jeff) Kreul, and Kaylee Williams; paternal grandmother, Mona Williams; nieces, Kaydence, Kingsley, Kylie, Kamryn; and nephew, Carter. His extended family was his step-father, Jack Kerstiens; his step-brothers, Casey (Carrie) Kerstiens, and John (Megan) Kerstiens; and step-sister, Keri (Lex) Palmer. Also included are Arena Pourier and Colton Pourier. He had a step-brother, Donnie Moore; and step-sisters, Jamie Crazy Bear, Tiffany Pesicka, and Roni Daly.
Blake was preceded in death by his grandparents, Lavern & Bert Wilburn; and Sharke Williams.
Funeral services will be at 1:00 p.m. Thursday, July 23, 2020, at the James Kjerstad Event Center in Rapid City, SD, with Mr. Jim Wakefield officiating. Burial will be at Horseshoe Valley Cemetery on the family ranch.
Memorials have been established to go to Piedmont Fire Department, South Dakota High School Rodeo Association, and Gillette College Rodeo.
---
Austin Todd Scott
7/20/2020
Austin T Scott, 31, of Fort Pierre, SD, passed away Tuesday, July 14, 2020 in Fort Pierre, SD.
A visitation will be from 5:00 pm to 6:00 pm on Sunday, July 19 with a time of sharing starting at 6:00 pm at Community Bible Church in Pierre.
A Funeral service will be at 11:00 am on Monday, July 20th at Stanley County Fair Grounds, a burial will follow at Scotty Philip Cemetery in Fort Pierre.
The services will be live-streamed, at the top of this obituary starting at 11:00 am on Monday.
For those wishing to attend the services please practice social distancing and wearing a mask is suggested.
Austin was born on April 14, 1989 in Pierre, SD to Todd Scott and Shavonne Mitchell. He was raised in the Ft. Pierre/Pierre area. Austin was full of love and brought joy to people everywhere.
Austin attended Stanley County school in Ft. Pierre where he was active in football, wrestling, and track. From a young age, Austin befriended all the kids in his class and always made a special effort to make all feel included. Austin had a lot of school pride and even recruited kids from other cities to come join the Stanley County Buffalos in football and wrestling. Austin was honored to be selected as Homecoming King. He also won many awards during sports for his outstanding sportsmanship. Win or lose, he always had a smile on his face. In fact, he was known across the state to all the wrestling coaches as "Smiley".
During summers, Austin kept busy rodeoing, playing on the river, and working at Don's Sinclair. In later years, he worked for Dakota Furniture Installation and various ranches. He rode his first horse, Fine Warrior when he was 3 and never looked back. He loved his horses and competed in bronc and bull riding and several other events - you knew he had Tibbs blood running through his veins. He was a natural horseman and loved helping work cattle or just riding on the range. Dogs and horses always gave him a great deal of comfort, there was always a dog by his side. Austin spent many days camping and playing in the river at Okobojo, the pool, and camping at Cedar Creek. He loved to jet ski, swim, snorkel and any other water activity.
Austin had a beautiful smile that lit up a room. He had a natural ability to make friends anywhere he went and had a deep love for children of all ages. Austin had a great sense of humor and could make you laugh with his quick wit, funny jokes and stories. He loved to hang out with his family, nieces, nephews and friends. This past 4th of July holiday, Austin instigated a water fight with his nieces, which they all loved.
Austin enjoyed cooking, woodworking, playing cribbage, adventures, vintage clothing, driving truck, and the Miami Dolphins, and demonstrated impeccable skills golfing and fishing (aka known as terrible).
From the moment he was born, Austin lived the cowboy way of life. He had great influences who proudly groomed him and shared this lifestyle. He was born to be a cowboy. It truly brought joy to his life. Austin spent time working cattle, branding, breaking colts and other ranch work whenever anyone needed a helping hand.
He loved to travel with his family. In February of this year, the Mitchell family spent a week at Disney World which was a trip filled with special memories.
Austin's short life on earth was filled with a very special family who he loved deeply. Austin is survived by his parents Todd and Becci Scott and Pat and Shavonne Mitchell, sisters Brittani (Shawn) hussey, Ali (Herman Fennell), Tatum and Cedar Scott, brothers, Stran, Michael (Madysen), and Nickolas Scott, Matthew (Amanda) and Mark Mitchell, nieces and nephews Sidney, Jaxon, Joey, Tayson, Madyson, Braxton, Hadley, Brecklyn and Wren. Special friend Jen de Hueck. Grandparents Duane and Sharon Hannum, Gay Rhoades, numerous aunts, uncles and cousins.
He was preceded in death by Grandparents Dort and Harry Scott, Dick Rhoades, Gene and Jo Ritchey, and cousin Parker Mitchell.
He will be missed by everyone whose life he touched.
---
Lee Lopez
1/16/2020
Funeral services for Lee Lopez, age 80, longtime Meadow, SD, area rancher will be held at 11:00 a.m. on Saturday, January 18, 2020 at the New Hope Worship Center in Lemmon, SD. Pastor Jess Harkins will officiate with burial to be at a later date in the Timber Lake Cemetery. Military Honors will be afforded by the Brattvet-Green American Legion Post #66.
Lee passed away on Monday, January 13, 2020 at the Five Counties Nursing Home in Lemmon, SD.
He is survived by six sons, Ted Lopez, Bullhead, SD, Luke (Dianna) Lopez, Mobridge, SD, Dave Lopez, McIntosh, SD, Matt Lopez, Meadow, SD, Joe (Tera) Lopez, Wessington Springs, SD and John Lopez, Lemmon, SD; three daughters, Lisa (Stuart) Schmidt, Keldron, SD, Noelle (Randy) Benson, Morristown, SD, and Anne (Brice) Roghair, Isabel, SD; one sister, Annabelle (Sam) Mortenson, Little Eagle, SD; 23 grandchildren, Teddy Strongheart, Tottie Hotchkiss, Chuck Schmidt, Sarah Lopez, Sophia Lopez, Kaitlyn Duncan, Whitney Olson, Rowdy Benson, Tristan Lopez, Jessica Lopez, Alexis Lopez, Joseph, Evan, Ruthie, Cheri, Elijah, Trusty, Daniel, Quest Lopez, Savanna, Maria, Kate, Rope Roghair; 19 great-grandchildren; and numerous nieces nephews and friends.
Lee was preceded in death by his parents; one brother, Carl Kaiser and one sister, Effie Hunt.
A family service will be held at 6:00 p.m. on Friday, January 17, 2020 at the New Hope Worship Center in Lemmon, SD.
---
Julian "Juel" Victor Afdahl
7/8/2020

Juel was born on November 20, 1971 in Faith, SD to George and Annelle (Ellefson) Afdahl, joining siblings Georgia, Jerry and Joel. After graduating from Faith High School, Juel attended Sheridan College where he met the love of his life, Tami Schrater. The pair finished their degrees at Black Hills State University and were married on March 11, 1995. They raised two sons, Canton and Blake. Juel later went on to complete a master's degree from Lesley University.

Juel spent his career as a teacher. He taught briefly at Takini schools in South Dakota before accepting a teaching position at Torrington High School in the fall of 2000. He served as a Business Instructor, Facilitator of the CRT (Community Resource Training) program and most recently served as co-instructor across the Career and Technical Education programs. During his tenure he served as a head golf coach, activities supervisor and served on the school leadership team. Juel had a special connection with students based on mutual respect and could reach them in ways that others couldn't.

Juel spent many years roping and rodeoing and passed that love on to his boys. Together they spent hours in the practice pen and traveling to rodeos throughout the region. He was always the guy at the roping boxes helping out and the one many young cowboys asked to push a calf, tail a steer, or just get general feedback from about their draw, their horse, or their run. Juel served on the board for the Wyoming High School Rodeo Association and could always be found helping in the arena. He coached both of the boys in Little League baseball and football.

Family was a priority with Juel and he was happiest when spending time, regardless of the activity, with family. When the boys were competing, Juel would tell them "Get your mind right and be aggressive." That is the same motto he and his family used during his cancer battle. Juel will always be remembered for his infectious smile and laugh.

Grateful for sharing in his life are all of his family and friends including wife Tami, sons Canton (23) and Blake (18), parents George and Annelle Afdahl, Faith, SD, sister Georgia (Jeff) Stocklin, Ten Sleep, WY, brother Jerry (Lori) Afdahl, Kingwood, TX, and brother Joel (Claudine) Afdahl, Faith, SD, mother-in-law Roberta Schrater, Buffalo, WY and brother-in-law Steve (Shawna) Schrater, Gillette, WY along with several nieces, nephews and great nieces and nephews. He was proceeded in death by his Grandparents, several aunts and uncles, his father-in-law, and a special infant Godson Mason Peterson.

A casual Celebration of Life to honor this great man will be held on Monday, July 27th at 1:30 pm. The exact location will be shared at a later date based on current health order restrictions. Juel was passionate about helping others. In lieu of flowers, please consider helping someone in need or planting a tree in his memory. Memorial gifts can be sent to the Juel Afdahl family with a memorial benefiting students established at a later date.
To send flowers or a memorial gift to the family of Juel V. Afdahl please visit our Sympathy Store.
---
Kathy Nelson
11/20/2019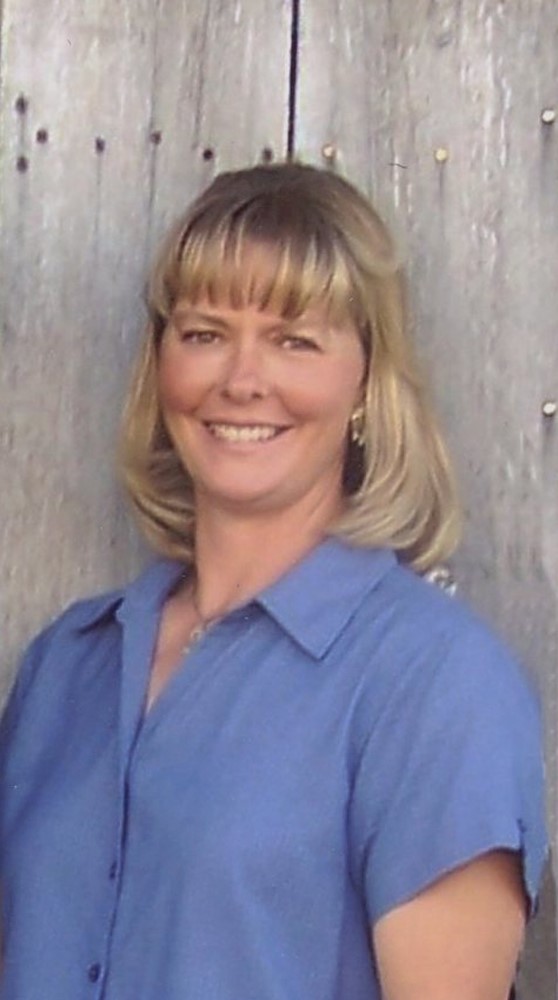 Kathryn Ann "Kathy" Lindsay was born October 2, 1959, in Iola, Kansas the daughter of George and Betty (Basel) Lindsay. Kathy grew up in Kincaid, Kansas where she attended grade school and junior high. She graduated from Colony High School in Colony, Kansas in 1977. During her school years she participated in many 4-H activities and developed a love for water skiing. She was also involved in the drama club and cheerleading.

Kathy attended college at Coffeyville, Kansas, and became a registered lab tech. After college, Kathy returned to Colony where she worked as a lab tech for five years and later Philip Health Services.

She later met a young school teacher from Oakley, Kansas, introduced by Kathy's uncle Chuck. The first time they met, Kathy's cousin was getting married, and the father of the bride was looking for a dance partner for his niece, Kathy. Mike and Kathy danced the night away, and continued to dance as often as possible. They were later married on March 1, 1991 in Oakley, and made their home in Oakley.

In 1994, they moved to the Nelson Ranch northeast of Philip. Kathy acquired a love for hunting and the outdoors, thoroughly enjoying the time she spent with her family. She was always involved with her kids and Mikes rodeoing being their biggest cheerleader and supporter. Kathy loved to dance, and looked forward to New Years Eve and Jeff and Lorita's annual barn dance.

Kathy was talented in many areas. She was known far and wide for her cooking, especially her cookies. Her kitchen table was a gathering place for friends and family to spend time together, which is what she loved most. One of her most talented areas was her creativity in the kitchen making great tasting cakes. From an early age she had a talent to sit at her sewing machine and could make anything her family needed. She had an eye for seeing how things went together and could fix anything in the house with her tools.

Survivors include her husband Mike of Philip; three children Lindsay Young, Brooke Nelson, and Clint Nelson, all of Philip; two grandchildren Trailin and Tayah Young; her mother Betty Ranes and her husband Jerry of Leroy, Kansas; one brother Dick Lindsay and his wife Kathy of Auburntown, Tennessee; one sister Karen Dalke and her husband Marty of Hillsboro, Kansas; father and mother-in-law Martin and Vera Nelson of Philip; brother-in-laws Dan (Marla) Nelson of Creighton, Jerry (Mary) Nelson, Tim (Denise) Nelson, Jeff (Lorita) Nelson, all of Philip; two sister-in-laws Angie (Levi) Derner of New Underwood and Julie (Jon) Denton of Newcastle, Oklahoma: two aunts Dixie Lindsay of Iola, Kansas, and Eunice Lindsay of Oakley, Kansas; and a host of other relatives and friends.

Kathy was preceded in death by her father George Lindsay in 1989; her brother Chuck Lindsay in 1994; her maternal and paternal grandparents; two uncles, Chuck and Emmett Lindsay; and two aunts Elaine and Ramona.

Visitation will be held 5-7 p.m. on Wednesday, November 6, at the American Legion Hall in Philip.

Funeral services will be held 2:00 p.m. Thursday, November 7, at the American Legion Hall in Philip, with Pastor Kathy Chesney officiating.

Interment will be at the Masonic Cemetery in Philip.

A memorial has been established.
---
Robert E. Glanzer
4/6/2020
South Dakota State Representative Robert E. Glanzer, age 74, of Huron, SD, passed away, Friday, April 3, 2020, at Avera-McKennan Hospital in Sioux Falls, SD.
There will be a private family graveside service in the coming weeks.
A celebration of Bob's life following the COVID-19 pandemic will be announced at a later date.
In lieu of flowers, the family is asking for donations to be made to the "Bob Glanzer Memorial Fund". 1034 Michigan Ave. SW, Huron, SD 57350
"Bob" was born September 13, 1945, at the Sprague Hospital in Huron, to Jacob S. and Mattie "Olive" (King) Glanzer. He was raised on a farm east of Lake Byron. Growing up Bob attended Sunflower Country School. He attended Huron Junior and Senior High School through his sophomore year. Bob finished high school at James Valley Christian School in 1963. He graduated from Tabor College in Hillsboro, Kansas, in 1967, with a business degree and a physical education minor.
Bob and Penny Glanzer were married in Bethel Church, rural Yale, on August 2, 1968. In the fall of 1968, Bob began teaching and coaching at Wessington Springs High School until 1975. The family moved to Huron in 1975, when Bob was named the manager of the South Dakota State Fair, where he worked until 1979. He then started his banking career at Farmers and Merchants Bank, he continued in banking until retiring from American Bank & Trust in 2012. He was elected to the South Dakota State House of Representatives in 2017, where he proudly and tirelessly served the people of South Dakota, until his death.
Bob held a deep love of American history, a love of rodeo, horses, the outdoors and the people of South Dakota. His biggest love was giving to his Lord and Savior, his wife Penny and his family.
He was preceded in death by his parents, Jacob S. and Mattie "Olive" Glanzer; his father-in-law and mother-in-law, Walter and Lillian Glanzer; and his niece, Mari (Gross) Hofer.
Bob is survived by his wife, Penny Glanzer of Huron; daughter Sally (Brad) Burkholder of Hesston, Kansas; son Tom (Stephanie) Glanzer of Huron; grandchildren, Cassidy (Spencer) Hoyt, Carson Burkholder and Maxim, Brecken and Kolby Glanzer. His siblings are Kenneth "Skip" (Juanita) Glanzer of Huron, Linda (Jim) Friesen of Huron and Gloria (Lynn) Schneider of Huron; sister-in-law, Patty (Jim) Gross of Yale; along with numerous nieces and nephews.
---
Troy Thorson
10/28/2019
Troy Don Thorson was born March 20, 1970 to loving and blessed parents, Duck and Joan. He left this world to be with his Lord and join his dear grandparents on the morning of Saturday, October 26, 2019. He will always be the gentle giant in our hearts.
He was preceded in death by maternal grandparents, Joseph and Frances Simmons of New Underwood, and paternal grandparents, Orvie and Bertha Thorson of Scenic.
Grateful for having shared in Troy's life include his mother and father, Duck and Joan Thorson of Keystone; his sister Michelle (Przemek) of Seattle and nephew Oskar; Oskar's beagle, Mimi, will miss him dearly as well, as they were great buds.
Raised on the family ranch west of Scenic, he developed a natural affinity for all things Western; from learning how to braid a bullwhip with neighbor and friend, Buzz Benson, to putting up hay and moving cows up Hutmacher and down on the Cheyenne. He never met a palomino, sorrel, or Hereford he didn't like, and deeply loved and cared for all animals around the ranch. He was a great hand, hard-worker, and fiercely loyal friend, uncle, son, and brother.
Troy was among the last to attend the one-room Kube Table School, with its pump out front, and outhouses out back. The remainder of his elementary school years were spent in Wall and New Underwood. He graduated NHS in 1988. After graduation, he spent several years working throughout the region on the railroad.
Life wasn't always easy for Troy, but he met his challenges with strength, resilience, and independence every day. His uniqueness, kindness, and generosity are unmatched. He'd hand make Christmas stockings for his nephew, and create individually tooled and crafted leather pieces for friends and loved ones. There was no one who could pick out or craft a Christmas gift like Troy.
Anytime a friend needed help, he'd be there, doing hard work over long days, just for the satisfaction of being with friends and helping out others.
After Duck and Joan retired, Troy would work alongside Duck, caking and feeding the cows and horses, and taking care of his ponies.
We ask that when you think of Troy, think of how wonderfully giving this human being truly was who graced our lives for all too short a time. Remember that through his actions, he taught us all to be better, be kinder, more giving, and love one another, no matter our differences. Give fully of yourselves, be grateful for what you have, and teach your children the lesson of the Good Samaritan, for Troy lived that lesson every day of his life.
Visitation will be from 5-7 pm, Friday, November 1, 2019 at Kirk Funeral Home in Rapid City.
Funeral service will be 11:00 am, Saturday, November 2, 2019 at the funeral home. Pastor Harold Delbridge will officiate.
Following a luncheon at the facility next to the funeral home, burial will be in the New Underwood Cemetery.
There will be a second reception at the New Underwood Community Church at 300 Bailey Avenue following the burial.
The family requests memorial funds to the Folsom Volunteer Fire Department or the South Dakota High School Rodeo Association.
Arrangements are with Kirk Funeral Home of Rapid City. www.kirkfuneralhome.com
---
Cherie Lynnae Senecal Schroth
3/9/2020
It is with heavy hearts we announce the death of Cherie Senecal Schroth. She passed away March 6, 2020, at home, surrounded by her husband and children, after a hard fought battle with cancer.
Cherie was born on April 1, 1964 to John and Margaret Senecal. She was raised on the family ranch near Avon, MT. She attended grade school in Avon and graduated from Powell County High School in 1982.
Folllowing graduation, she attended the Helena Vo-Tech. Cherie worked in Helena for Galusha and Higgins, State Farm Insurance and Alta Gold.
It was at a Helmville Labor Day rodeo that Cherie met her future husband Randy Schroth. They were married in 1989 living in Helena and began their family which would consist of four sons. Randy worked for Dick Anderson Construction during which time their family spent three summers living in Glacier National Park. Randy and Cherie worked with a pack string of mules and horses packing supplies to the Sperry Chalet which was being remodeled. This proved to be a most memorable experience for their family.
In 1996, they moved to Buffalo Gap, South Dakota, back to the Schroth family ranch. Cherie loved the ranch life and working alongside her husband and four sons raising cattle and horses. She was the boys' biggest fan as they participated in the sport of rodeo. She was always so proud of them. She worked as a meter reader for Black Hills Power and most recently a rural mail carrier until she was no longer able due to her illness.
Cherie is survived by her parents, John and Margaret Senecal; her brother Johnny Jay and wife Maria, her sister Jodi and husband Bruce Thomas; her husband Randy Schroth and sons Tyrel (Bobbie Scobee), twins-Dillon (Jana Tihista) and Travis (Chelsea Shearer) and Caleb (Libby Olson); and a granddaughter Jeysa. She is also survived by her father and mother-in-law Frank (Hap) and Loretta Schroth and sister-in-law Lori Shorb.
Her easy going, loving, caring nature made her a wonderful daughter, sister, wife, mother and friend. Cherie's family was special to her including her nephews and niece and numerous aunts, uncles and cousins.
A service will be held on Friday, March 13th at the Elliston gymnasium at 11 a.m. followed by her burial at the Elliston cemetery. Please join us for a luncheon at the gymnasium following the burial.
There will be a Celebration of Life in Buffalo Gap, South Dakota at 2:00 p.m., Monday, March 16 at the Buffalo Gap Auditorium.
Please visit below to offer a condolence to the family or to share a memory of Cherie.
---
Marty Michael "Chip" Melvin
11/1/2019
Marty was born on August 24, 1960 in Chamberlain, SD to Warren and Donna (Maher) Melvin and shared his birthday with his Dad. He grew up in Holabird, SD and graduated from Highmore
High School in 1978. He grew up playing football, wrestling and rodeoing. Always an example of a tough cowboy with true grit, Marty started riding bareback horses at the young age of 8 years old. He came up through the ranks of 4-H, Little Britches and High School Rodeo, winning too many awards to count, but most notably SD 4-H Sr All Around '76, '78, '79, SD 4-H Sr Bareback '79, SD 4-H Sr Steer Wrestling '78, '79, and SD 4-H Jr All Around '70, Boys Breakaway '74, and others. He attended South Dakota State University on a wrestling scholarship and also competed for the rodeo team riding bulls, barebacks, calf roping, and steer wrestling. He qualified for the College National Finals Rodeo 4 times, also winning the Great Plains Region All Around, Bull Riding, Barebacks, and several other titles before graduating from SDSU with a BS in Geography. His vast knowledge of geography and his ability to remember every fairground and little rodeo arena in the United States earned him the nickname of "Rand McNally" because he was the person to call for directions.
He joined the PRCA and won many honors including Badlands Circuit Steer Wrestling Champion '81, Badlands Circuit All Around '79, '81, '82, Linderman Award '83, '84, and the Cheyenne Frontier Days All Around '83 on his way to qualifying for the National Finals Rodeo 9 times during his career. He won the Average Championship in Steer Wrestling at the NFR and was also voted Coors Fans' Favorite Cowboy in '89. He was drafted for the Winston ProRodeo Tour as a member of the Jolly Rancher Team and also appears as the bull dogger on the Resistol hat box to this day. Marty was also featured in magazines and calendars representing various western brands, then worldwide as the iconic "Marlboro Man" in many print and tv advertisements for over 20 years. He was a Gold Card member of the PRCA and was inducted into the Casey Tibbs Rodeo Hall of Fame in the Cowboy Great category in 1992. He also helped mount and haze for many other cowboys as they chased their rodeo dreams. He cherished the many life-long friends and memories from his years on the rodeo trail. Once he began his Christian walk, his close friends said that he set an amazing example of a Christian cowboy, husband, father, and friend.
On August 4, 1991 he married the love of his life, Judy Painter in Ladner, SD and they made their home in Keller, Texas. Always a humble and loving man, Marty credited much of his success, both in and out of the arena, to his wife and best friend. They were blessed with 3 children—Paul Lewis, Marilyn Mae, and Katlyn Ann. They later moved to Paradise, Texas where he took great joy in raising their kids, coaching up and coming rodeo kids and continuing to raise and train outstanding performance horses that wore the M4 brand. He enjoyed following his kids as they pursued their own rodeo careers and grew into adulthood. Marty was known as the ultimate "rodeo dad" that everyone could count on, whether someone needed a calf pushed or a steer hazed, and he never missed a youth rodeo or basketball game. He was recently blessed with the birth of his first granddaughter, Elizabeth. He attended church at Grace Fellowship in Paradise, and throughout his life grew in his relationship with Christ and took pride in sharing it with others. He starred in several movies and music videos over the years, most recently working on "The Chosen."
He lived a full life in his 59 years here on Earth as a believer, cowboy, horse trainer, rodeo contestant, father, grandfather, son, brother, husband and friend. It was said that Marty had the unique ability to make everyone feel like he was their best friend, never forgetting the "little guy."
He is survived by his beloved wife Judy Melvin of Paradise, son Paul, daughters Marilyn and Katlyn, granddaughter Elizabeth, and sister Michel Melvin of SD. He was preceded in death by his father Warren Melvin and mother Donna Melvin.